Android 4.3 leaked on video showing refreshed camera interface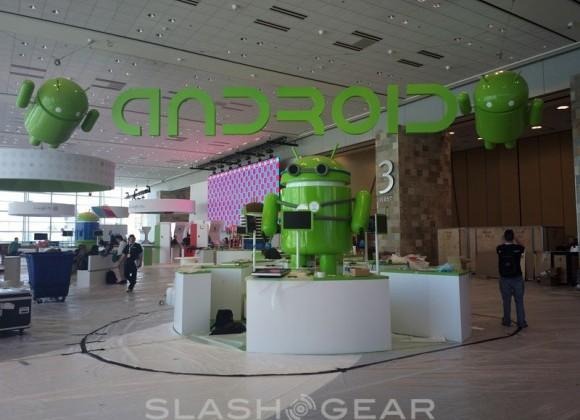 On May 8, we reported that SlashGear was getting multiple hits from a device running Android Jelly Bean 4.3, indicating that the operating system is being tested somewhere out in Googleland and that we'll likely be seeing it in the near future. It has been a couple weeks, and now we might have gotten our first look at the mobile operating system via a video purported to be of the next update's new camera interface.
The video, which was uploaded on YouTube earlier today by user Ivan Brčić, is said to have been taken at the Thailand Mobile Expo and to feature Android Jelly Bean 4.3. While there's a brief run through a couple system menus, they're only seen in passing as the user zeroes in on the camera, which reveals a new user interface. The change isn't surprising, and is only one of many updates and alterations we're expecting to see.
Although many had hoped Google would show off Android 4.3 at its 2013 I/O event earlier this month, that alas was not the case, and we still have no official word from the Internet giant about what its plans include in the update from Jelly Bean 4.2 to 4.3. As such, this video is a nice look into what the near future holds for Android users, even if it does focus on only the camera.
While the current Jelly Bean camera interface is certainly usable, the one featured in the video looks altogether more intuitive, with dragging to enable the various options that you can check out in the video for yourself. We get a brief look at HDR info, some new icons, and a new timer feature, as well as a few others. This builds on the current tap for settings and hold for a circle of options.
Likewise, some pictures were also released earlier today of the alleged operating system running on a Nexus 4. It is the same handset shown in the attached video, but gives a short look at aspects of the mobile OS other than the camera interface. Included in the images is a shot of the "About Phone" screen, which confirms both phone mode and Android version. The images were released over on XDA.
SOURCE: Android Community