Android 4.2 manual install for Galaxy Nexus and Nexus 7 goes live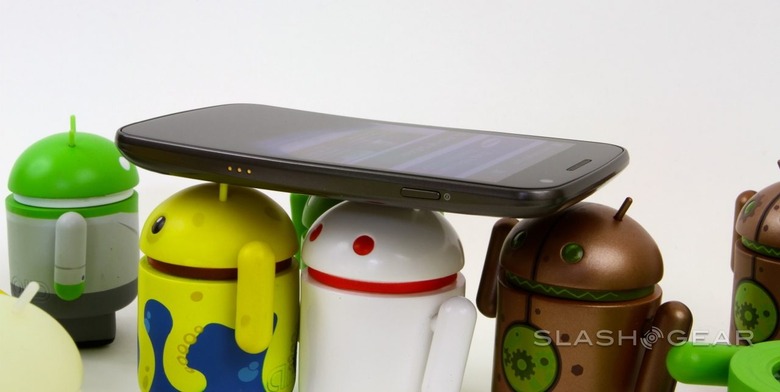 Google is pushing out Android 4.2 Jelly Bean to Galaxy Nexus owners via an over-the-air update, but if you're impatient there are ways to jump the queue and grab the upgraded OS direct. The firmware for the GSM version of the Galaxy Nexus (i.e. not Verizon's LTE-equipped handset) is available to download from Google's servers, for manual flashing. Meanwhile, the v4.2 ROM for the Nexus 7 is also available.
For the Galaxy Nexus, you'll need to download the "takju" ROM from the following link, and then install it to your phone. There are manual ways of doing that, or you can rely on the old Android app favorite, ClockworkMod's ROM Manager, a free download from the Play store.
http://android.clients.google.com/packages/ota/google_takju/e587de13bf8a.signed-takju-JOP40C-from-JZO54K.e587de13.zip
As for the Nexus 7, the process is similar. You'll need to download the Jelly Bean update ZIP from the following link, and again use either ROM Manager or the manual method to install.
http://android.clients.google.com/packages/data/ota/google_nakasi/094f6629314a.signed-nakasi-JOP40C-from-JZO54K.094f6629.zip
If all that sounds like too much hard work, you might be better off waiting for Google's OTA update to arrive. That should happen over the next few days.