Android 4.1 Jelly Bean revealed at I/O 2012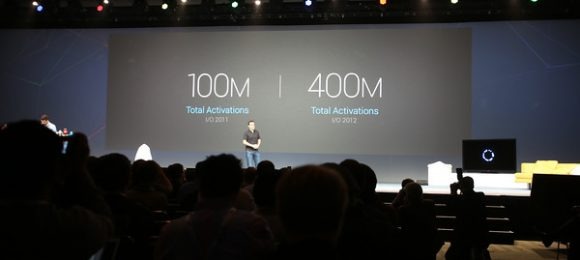 This week Hugo Barra stepped on stage for Google and started to bring on the fire to exactly what Google pushed last year: momentum, mobile, and more – and Jelly Bean. This update was touted as the next generation of Android in that it'll take what they'd revealed thus far, bumping it up just a bit more for the integrated Android experience.
Also beginning again with momentum speaking on how the Android activations this year had broken the 400 million activations mark – this explosive compared to last year's 100 million. Up from last year's 400k daily activations, the activations of Android device this year has hit 1 million devices – daily.
A heatmap of the world showed the device activations for Android not in the USA, but the rest of the world bigger instead. Stay tuned for the rest of the keynote and the event all week long through our big I/O 2012 portal!