Android 4.0 'Holo' native theme required for Android Market access, says Google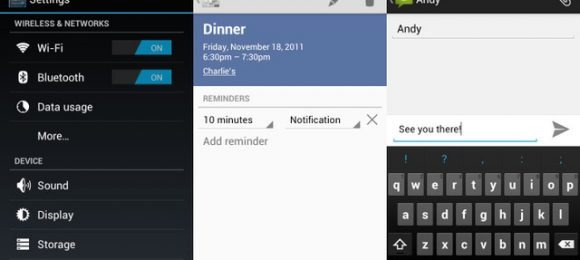 Google has just announced that Android 4.0, or Ice Cream Sandwich's native theme, dubbed 'Holo', will be required for any Android 4.0 device in order to have access to Google's plethora of apps, including, well, the Android Market. Well, we knew that Ice Cream Sandwich's native UI theme would be seated right into the OS level of the platform, but, to be mandatory for access to the Android Market? That's quite a step further than previously thought to be.
Although this is a clear step forward for user interface and thematic consistency across devices, those who aren't in the mood to skin their Android devices shouldn't quite brandish their smartphones in victory just yet. Google's default 'Holo' theme is essentially a set of UI widgets and design elements that developers can utilize in developing apps. Though this may mean that Google has opened the option to 3rd-party developers to design widgets and apps with the native theme, it does not at all mean that Google is mandating the usage of the theme on anybody, especially not manufacturers.
The 'Holo' theme will come as the default theme for any app that doesn't request specifically the device's default skin, which basically means that the look and feel of 3rd-party Android skins, such as Samsung's TouchWiz, HTC's Sense UI, and others, won't integrate as deep into 3rd-party apps unless developers design them to do so.