Android 3.0 Tablets Sampling Dec 2010; Challenging Steve Jobs At CES 2011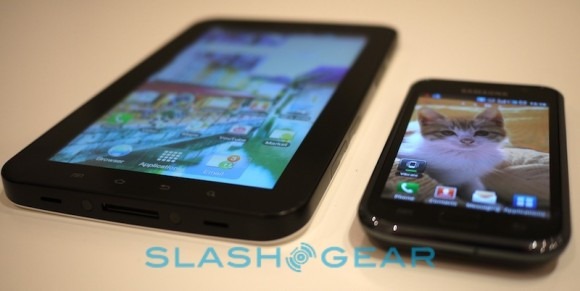 When Google told manufacturers they might want to wait for Android 3.0 Gingerbread – a fact Steve Jobs gleefully picked up on in yesterday's rant – for their tablets, it seems they weren't expecting them to hold off for long.  According to DigiTimes' sources at notebook manufacturers, Android 3.0 tablet engineering samples are expected show up in December, ahead of multiple product launches at CES 2011 including a Gingerbread version of the Samsung Galaxy Tab.
The rumor site lists Acer, ASUS and MSI as all bringing Android tablets to CES, and also name-checks HTC and Motorola as showing new slates at the show.  It's unclear if this list is based on new information or is simply a rehash of previous leaks and announcements.
Meanwhile, Android 4.0 will apparently make its debut in the second half of 2011, though – contrary to what Jobs reckons about 7-inch slates – manufacturers are expecting to bite into iPad market share with v3.0.  The biggest loser, however, might be Microsoft; Windows is apparently 5-6x as expensive in licensing fees for tablets versus Android, while there is a $30 difference in Intel and ARM chips.
[via Android Community]