Android 3.0 Honeycomb Demo at CES Opening Keynote [Video]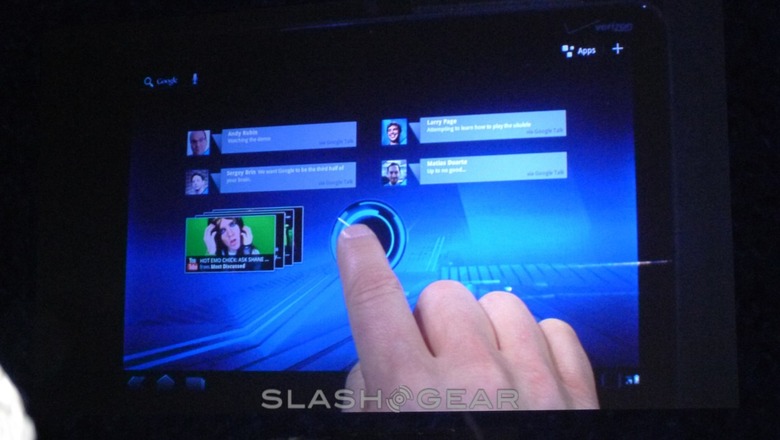 Verizon has just demoed the new Honeycomb operating system running on the Motorola XOOM. The entire operating system is completely redesigned for use with a tablet which makes it the first tablet optimized Android OS.
The Honeycomb UI is proving to be extremely refined. Just as rumored, all of the controls will be within the OS itself. The Motorola XOOM has no buttons on the front, allowing full control from the software alone.
With the walkthrough of the device we saw the new widgets UI. When wanting to add a widget to the home screen, the user user is presented with a new UI that features previews of each widget so you know what you're adding before you drag it to a screen.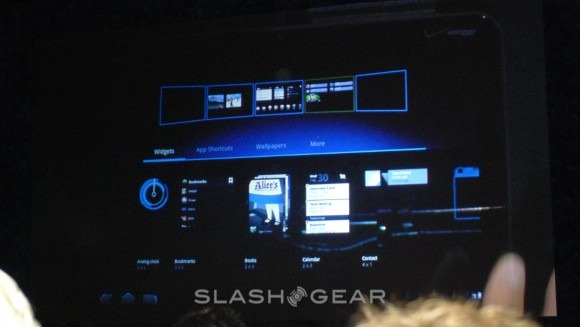 Another impressive UI feature of the operating system is the new Youtube application. Focusing on heavy 3D visuals, the Motorola XOOM seemed to handle the graphics with a fluidity that we haven't seen on any current-gen tablets. Videos are presented in a laid out window view, giving users an impressive UI for one of the most popular Android applications.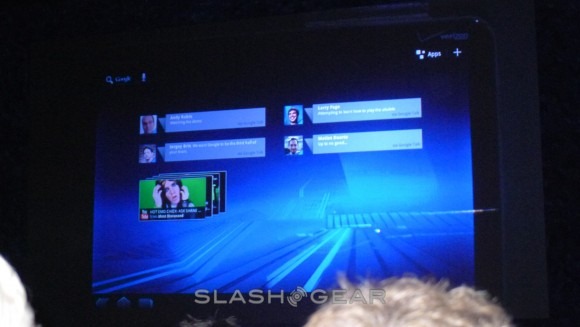 Also demoed was the new Google Maps 5. The entire application ran incredibly smoothly on the tablet. After using Google Maps 5 on devices, running on the XOOM it's a completely new user experience. All features are elegantly laid out, and the UI is really optimal for the larger screen.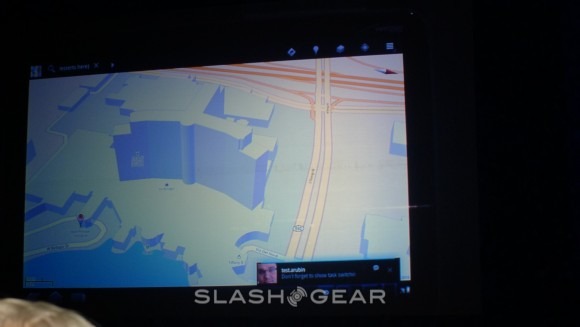 Honeycomb will feature its own optimized version of Google Books. Featuring an iPad-like design you are able to swipe between pages flawlessly. One of the benefits of having all of the controls within the software is when a user is reading a book, they have the option to hide all controls making only the text available, which means no distracting lights or buttons to interrupt reading.
As far as gaming goes, the device proved to be incredibly fast. Running Dungeon Defenders, we noticed no lag or delay in video. Dungeon Defenders for Honeycomb will be the most impressive mobile game with more visual levels and UI options, and the OS can handle more processes than Android 2.3 making the game able to feature more enemies.
Android 3.0 Honeycomb demo: