Android 2.3 Gingerbread On Nexus S Photos Revealed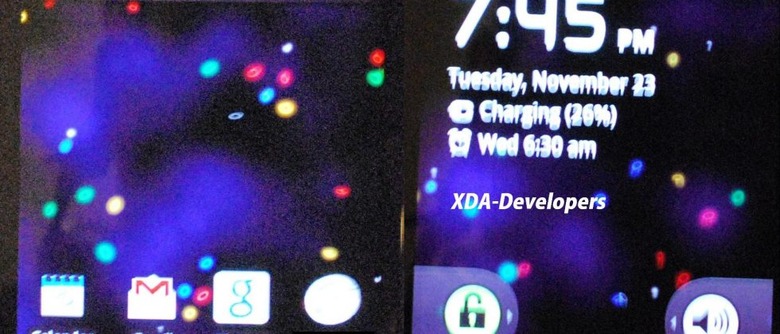 XDA Developers, you've done it again. In a Thanksgiving treat we can all appreciate, here's some anonymously submitted images given over to XDA Developers Forum displaying no less than some screenshots and photos of what mister anonymous tells us is a Nexus S toting Android 2.3 Gingerbread. Specs include an ArmV7 CPU (which could be dual-core), support for Open GL ES, something like 512 or 328MB RAM (not confirmed), 1 or 2GB internal memory (again, not confirmed), 800 x 480 screen resolution, 4" screen with possible SuperAmoled2, and 720p HD video.
Take a look through this very exciting (aka blurry) gallery and tell us if you think it's the real deal, legit, on the level, no doubt or what? Then take a trip down memory lane and check out all the news about the Nexus S and Gingerbread we've got. – Thanks Liaw for the tip!
[via XDA Developers]