Ancient human remains, Mayan relics found in massive underwater cave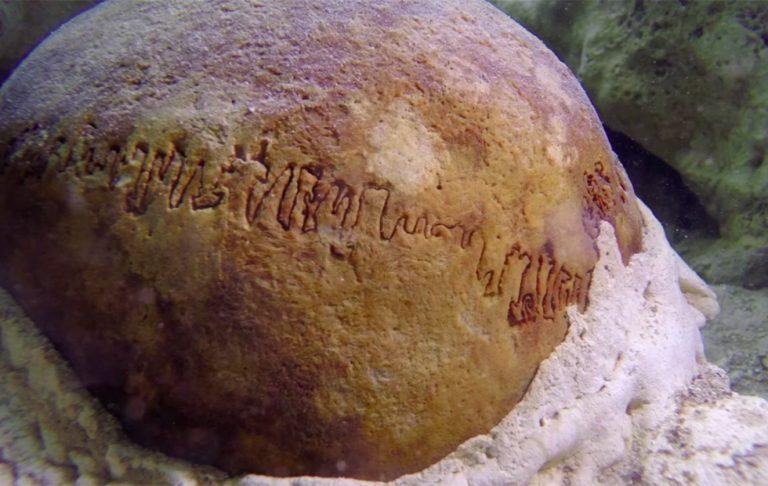 Researchers are back with another exciting discovery involving the Mayans: ancient human remains, relics, as well as remains from Pleistocene era bears, ancient elephants, and more. The discovery was made in an underwater cave, according to the Culture Ministry in Mexico. The discovery was made by archaeologists who were probing the flooded cavern, which is among the largest in the world.
The underwater cave is located in eastern Mexico, where divers recently connected a pair of underwater caverns together. Combined, they may represent the single largest flooded cave in the entire world, one that holds treasures no one had expected to find. Nearly 200 discoveries were made within the cave.
According to Milenio, divers with the National Institute of Anthropology and History found the link between the two underwater caverns in January. Combined, they span a range of about 215 miles; additional exploration has turned up more underwater passages and added to the discoveries, bringing the ultimate total — for now at least — to 198 bits and pieces.
More than 2/3rds of the discovered items are said to be Mayan relics, with the rest of them dating all the way back to the Ice Age. A well-preserved skeleton is among the discoveries, according to Great Mayan Aquifer Project's Director Guillermo de Anda. A concretionary skull is also among the human remains, adding to past human remain discoveries made in similar flood areas.
The human bones aside, researchers also discovered various relics, including shrines and altars, ceramics, and markings etched into the wall. According to archaeologists, the ceramics at least were probably involved with human sacrifice and funerary processes. It is possible the now-underwater caverns and passageways may have — thousands of years ago — been a trade route for the Mayans.
SOURCE: GAM