Analysts question Microsoft Office 365 adoption rate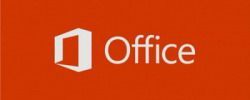 Microsoft has recently announced that its Office 365 software is starting to be adapted at a higher rate. When it was reporting its 3rd quarter financial results, it stated that Office 365 net seat additions increased 5 times compared to the same quarter last year, and that 25% of its enterprise customers have switched over to the product. Analysts, however, have several questions regarding Microsoft's data.
Michael Silver, an analyst at Gartner, stated that Microsoft saying 25% of its enterprise customers have adopted Office 365 is a "big claim". Things became a bit more peculiar when Peter Klein, Microsoft's Chief Financial Officer, stated that Office 365 was starting to gain strong momentum in the market, but declined to release any information regarding the actual number of users who have purchased the product.
Silver stated that Microsoft needs to release more details because "one out of four customers haven't moved to Office 365 to a large extent." Silver also speculates that the numbers may be a bit exaggerated and that many of the users who were counted were probably only testing out the Office 365 trial period. T.J Keitt, an analyst at Forrester Research, also stated that due to Office 365 coming in so many varieties, including an e-mail only option, a bundled option, or a full-packed option, its hard to tell which packages customers were using and which ones were driving the highest numbers of sales for the product.
Keitt also mentions that Microsoft's definition of enterprise customers varies greatly from Forrester's definition. For Microsoft, an enterprise customer is a company with at least 250 employees, whereas with Forrester, an enterprise customer is a company with at least 1,000 employees. Because of Microsoft's definition, Keitt believes that Microsoft was able to fluff up its numbers.
The analysts do not doubt Microsoft's Office 365's potential, but are just asking for more details regarding its data, such as what types of companies played the biggest role in the adoption of Office 365. Keitt states that he sees many businesses considering using Microsoft's Office 365 product for their cloud-based communications. He also states that its becoming popular not only among businesses, but government agencies and schools as well.
[via IT World]