An Atari in the palm of your hand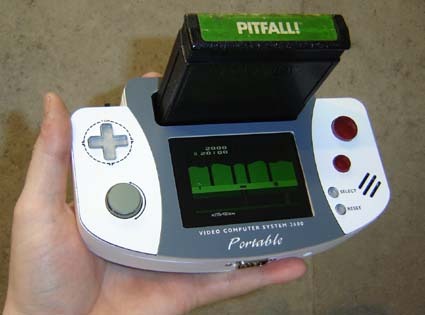 For those of you that grew up playing your Atari might want to check out this new handheld created by Ben Heck. Ben has been creating portable game systems for 7 years now, and to commemorate his years of hard work, he's put together this gem.
He calls it his VCSp Rev 5.1 Portable Atari System. It's a bit larger than an old GBA, and measures only a little over an inch thick. Just pop in your favorite Atari game and you're ready to rock, oldschool style.
The best part about this is that he's decided to sell a few of these. You'd better act fast, he's only planning on selling between 20-30 of these. Expect to pay around $300 with the trade of an old Atari 2600 4-switch. It's really not a bad price considering how well made it is, and that there really isn't anything else like it out there.
Ben Heck's VCSp Rev 5.1 Portable Atari System [via gizmodo]