Amtrak unveils next-gen high-speed trains slated for 2021 launch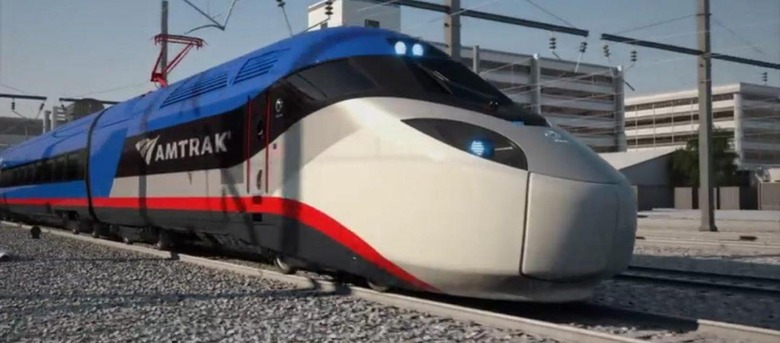 Amtrak has taken the wraps off its next-generation high-speed trains, saying it plans to launch them in 2021. The trains will be an upgrade to the Acela Express fleet in the Northeast Corridor (NEC), the same region where it will be upgrading infrastructure as part of a larger 'modernization' program. The step is a necessary one to keep the (often criticized) company relevant and useful.
When it comes to passenger train systems, the U.S. is lacking, and for many reasons, not the least of which is its vast sprawling cities. Some regions find existing Amtrak service more beneficial than others, though, and at the top of the list is the Northeast Corridor, with it being especially popular amongst business travelers who need to get between New York City, D.C., and Boston quickly.
In its present form, the Acela Express is the fastest way to do that, but scheduling can still be tricky, and many argue that the trains are due for an update. That upgrade is in the pipeline, according to Amtrak, which says it will be rolling out modernized trainsets, and that its Acela Express fleet will get 40-percent more trainsets overall.
The fleet expansion means travelers will be able to catch a ride every half an hour between Boston and New York City, and every 30 minutes between New York City and D.C. during peak hours.
More people will be able to hop onto any given trainset, too, as Amtrak says its next-gen trains will have about 30-percent more seating for passenger without sacrificing its comfort levels and spaciousness. As well, Amtrak says these new Acela Express trains will have a modern interior design, better WiFi, better food service options, and will exceed ADA minimum requirements. As well, each seat on these trains will have adjustable reading lights, personal outlets, and USB charging ports.
SOURCE: Amtrak