AmpMe pairs iPhone with Android - and it's amazing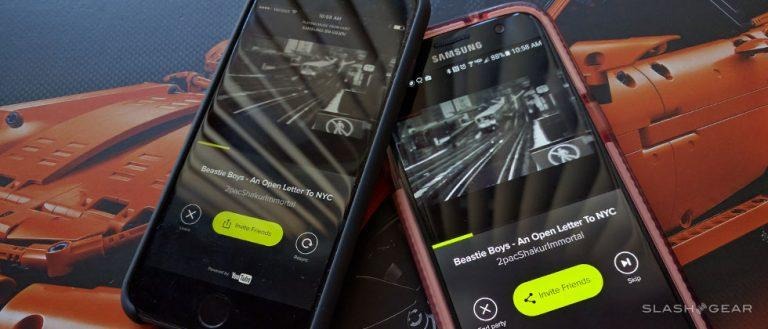 The app AmpMe isn't strictly new – it's been around since last fall – but it's just gotten YouTube integration and therefore has become a monster. This app works on iPhone and Android – each platform just as well as the other – and it's basically magical. If you were looking for a reason not to toss your old smartphone from 6 years ago in the garbage (for whatever reason), here it is – every smartphone in the room can become one speaker system wirelessly, without hassle.
The process from download to functionality with AmpMe is just about as simple as it gets. You download the app, open it, and play music. The first device does this – using music on your device (MP3 files, for example), or through SoundCloud or YouTube.
A second device then opens the app – or downloads and opens the app – and is presented with the option to join the first. Both devices have to be on the same Wi-Fi network for this to work, but once the second taps into the first, they play the same music without lag in any way, shape, or form.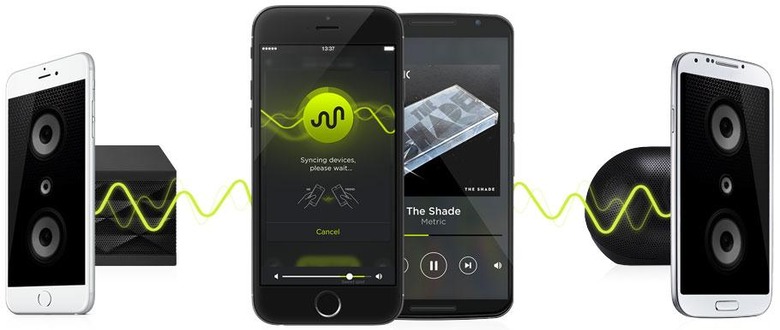 According to AmpMe themselves, they've just raised one whole heck of a lot of cash. A lot as in $10 Million CAD in Series A funding. That funding includes cash from Investissment Quebec, Slaight Capital, OMERS Ventures, Anges Quebec Capital, and Real Ventures, that being led by Relay Ventures.
That comes just as the company announced that they'd have YouTube integration. Inside the app you can search YouTube for music and play tracks (and video) through the app. Easy as playing music from any other source.
Magical, yes?
"We've overwhelmingly positive about the future of AmpMe and our investors share our enthusiasm in wanting to help AmpMe become the most portable sound system in the world," said CEO Marin-Luc Archambault.
"Now, our mission is to listen to our users and continue to build in features like YouTube integration with many more music and technical innovations in the pipeline. I'd better stop talking now and get back to work."
Get money. Have a peek at AmpMe for your iPhone via Apple's iOS app store or for your Android device via Google Play and get to syncing.