'Amplitude' launches for PlayStation 4 on January 5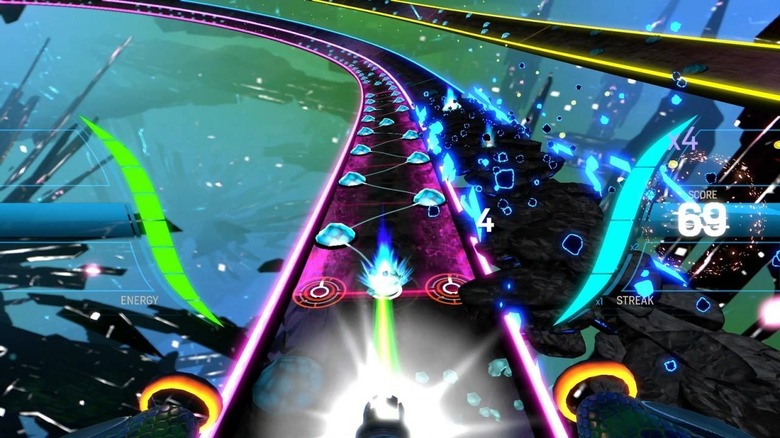 Harmonix' reboot of the PlayStation 2 game Amplitude came about thanks to a healthy Kickstarter campaign, but has seen multiple delays throughout the year. As of this past summer, the maker had announced Amplitude was again delayed, and that it would be arriving in early 2016 for most users. Fast forward to today, with Harmonix announcing the official launch date: January 5. This pertains only to the PlayStation 4 version, however.
The PS4 version of Amplitude will be available through the PlayStation Store for $19.99 USD. In addition to announcing the pricing and availability, Harmonix also revealed the soundtrack for the game, the full list of which includes 30 songs and is available in the latest Kickstarter update.
Amplitude is similar to Rock Band, but features a science fiction concept album that takes gamers through a narrative that grows as the game progresses. Both cooperative and competitive multiplayer, as well as single-player campaigns, are available. Artists featured include Freezepop, C418, and Darren Korb.
Those who backed the Kickstarter campaign at the $40 or higher level will be given early access to the game on December 23; Harmonix says it'll reveal how to get those early access codes as the launch date draws closer. Noticeably absent are details about when the PlayStation 3 version will be available.
SOURCE: PlayStation Blog