Amped Wireless REC15A wifi extender now available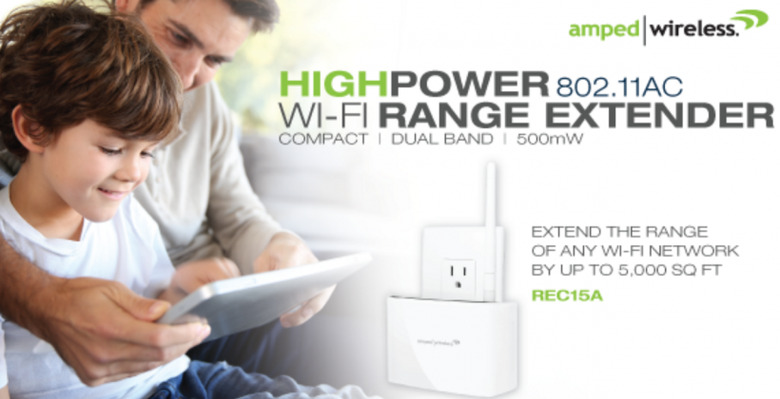 Amped Wireless has launched its latest wireless device, the REC15A High Power Compact 802.11ac Wi-Fi Range Extender. This particular WiFi extender is designed to plug directly into a wall outlet, keeping one's devices compact and uncluttered, and offers 500 milliwatts of output.
The REC15A has four amplifiers and a dual-band high gain antenna, which Amped Wireless says provides up to 5,000 square feet of extended coverage. The device can be set up wirelessly through a laptop or mobile device, and there's a single wired port for use with devices with networking capabilities.
The device itself measures in at 3-inches x five-inches, and works with the company's Analytics Tool App, which is the same Android/Windows offering that is available for the company's other wireless devices. The extender is available now for $99.99 USD.
Said Amped Wireless CEO Jason Owen: "As more devices like tablets, smartphones, laptops and routers supporting the new 802.11ac Wi-Fi standard become available the need for faster, longer range Wi-Fi continues to grow. With the introduction of the REC15A, Amped remains at the forefront of Wi-Fi extending solutions by offering another high performance more affordable option for extending AC Wi-Fi coverage."
SOURCE: Amped Wireless