America's most popular cooking oil linked to many neurological changes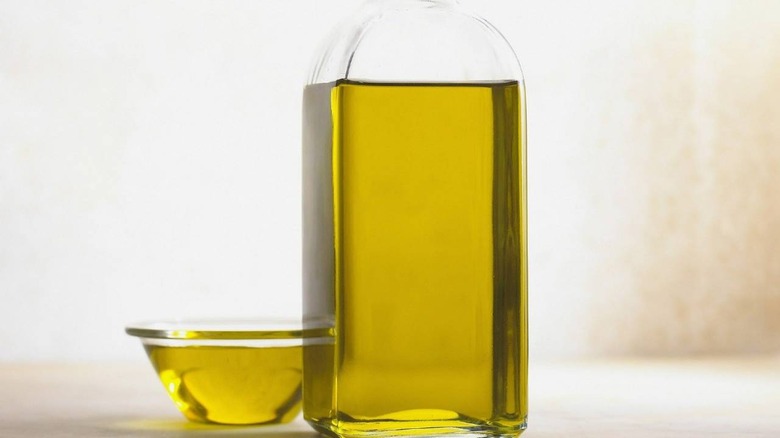 Though you may not purchase the oil directly, soybean oil is likely a common element in your diet. This oil is popularly used in processed and premade foods, by restaurants and fast food companies, and more. This same oil has been linked to a large number of health issues in a new study from the University of California, Riverside, beyond insulin resistance and diabetes.
Soybean oil's potentially negative effect on human health isn't entirely new — the same team behind the most recent study found back in 2015 that this oil can cause obesity, insulin resistance, and diabetes in mice; later on, they also found that by modifying the oil to have lower amounts of linoleic acid, they could lessen the severity of the oil on these conditions.
However, reducing the quantity of that compound doesn't prevent soybean oil from having a potentially negative effect on neurologic conditions ranging from depression and anxiety to autism and even Alzheimer's disease...at least in mice. The oil was found to impact the brain's hypothalamus region in mice fed diets high in soybean oil, including the modified low-linoleic acid version.
The consumption of soybean oil seemed to have impaired the ability of around 100 genes to function properly in the mice, according to the study. One such gene is responsible for oxytocin, the hormone most commonly referred to as the body's 'love' drug. These changes were only associated with soybean oil, however, not other soy products like soy milk nor other cooking oils.
The researchers note some limitations related to their work, namely that it was limited to male mice. Additional research is necessary involving female mice to see how these gene changes may impact things like maternal bonding, which is tightly linked to oxytocin levels. As well, it's unclear which compound in the oil is having this effect — all the study can say for sure is that it is neither linoleic acid nor stigmasterol that is causing the negative changes.