AMD unleashes 3rd Gen Ryzen Threadripper CPUs on Intel: Pricing and Specs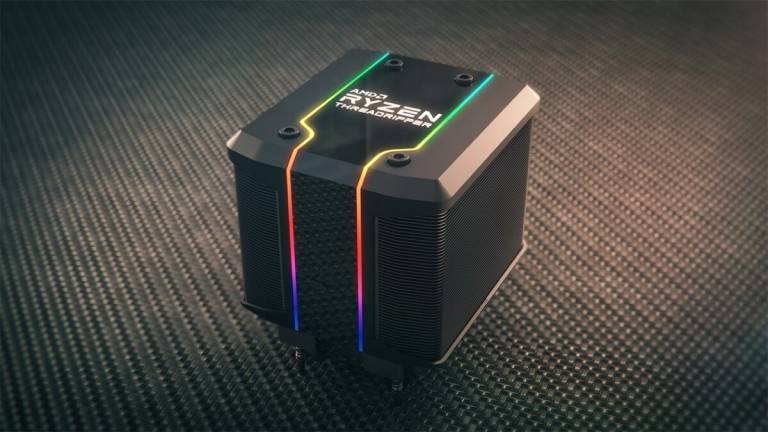 AMD has revealed its newest 3rd Gen Ryzen Threadripper processors, adding a release date to the chips the company says are its most potent desktop silicon for creators and enthusiasts. Running the gamut from 24- through to 32-cores, the new 7nm CPUs were revealed alongside the Ryzen 9 3950X, a 16-core flagship AM4 chip targeting more demanding mainstream users.
AMD Ryzen Threadripper 3960X and AMD Ryzen Threadripper 3970X
There are two new 3rd Gen Ryzen Threadripper processors, the 3960X and the 3970X. Both use AMD's Zen 2 core architecture and have a TDP of 280 watts. They also support up to 88 PCIe 4.0 lanes – 72 of which are usable when the CPU is paired with an AMD TRX40.
The Ryzen Threadripper 3960X has 24 cores and 48 threads, with a base clock frequency of 3.8 GHz that rises to up to 4.5 GHz in boost. There's 140MB of cache.
As for the Ryzen Threadripper 3970X, that has 32 cores and 64 threads, and runs at 3.7 GHz base or up to 4.5 GHz boost. It gets 133MB of cache.
According to AMD, compared to Intel's Core i9-9980XE, the Threadripper 3970X should be up to 90-percent faster in Cinebench R20 nT. If you're an Adobe Premiere user you could be seeing up to 47-percent more performance, or up to 49-percent more in V-Ray. In Unreal Engine, the new AMD chip could deliver up to 36-percent more performance than its Intel counterpart.
To go with the 3rd Gen Ryzen Threadripper chips, there's also the new Socket sTRX4. That promises four times the bandwidth to the chipset, versus the 2nd Gen, as well as up to 2.5x more bandwidth than an Intel Core i9-10980XE could deliver, for peripherals like SSDs and GPUs.
The Ryzen Threadripper 3960X and the Ryzen Threadripper 3970X will go on sale on November 25, priced at $1,399 and $1,999 respectively.
AMD Ryzen 9 3950X
For consumers looking for more of a balance between price and performance, there's the new flagship 16-core AMD Ryzen 9 3950X processor. It, too, will go on sale November 25, but be priced at a far more affordable $749 versus its Threadripper cousins.
It offers 16 cores and 32 threads, running at 3.5 GHz base or up to 4.7 GHz boost. There's 72MB of cache and 44 PCIe Gen 4.0 lanes, 36 of which are usable when it's paired with an AMD X570. TDP is 105W, with AMD crediting its Zen 2 architecture for the Ryzen 9 3950X being more frugal than its Intel counterpart. In fact, comparing its new chip to Intel's Core i9-9920X and Core i9-9900K, AMD says the Ryzen 9 3950X could be as much as twice as energy efficient.
Finally, there's the AMD Athlon 3000G, which will cost just $49 when it arrives on November 19. While its 2 cores and 4 threads – running at 3.5 GHz – aren't going to hold a candle to the Ryzen 9, it does have integrated Radeon Vega 3 graphics and a mere 35W TDP. It's also the first Zen-based Athlon from AMD which is delivered unlocked, so that owners can overclock it themselves.