AMD starts shipping "Seattle" ARM server chips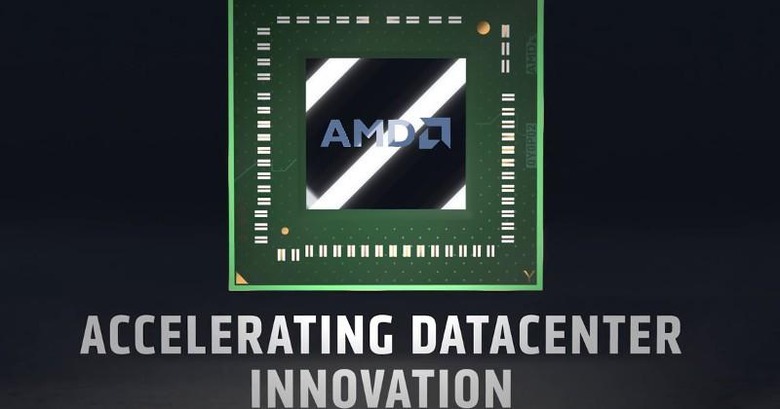 AMD is best known for its rivalry with Intel in processors, almost all of which are based on the x86 and x64 CPU architecture. But as early as 2012, the chip maker publicly revealed how it was playing around with ARM chips to use in its line of processors for servers. The time for playing is apparently over, as AMD has started shipping the A1100, the first of its ARM-based Opteron A series designed for data centers. And its purpose is no secret either: to undermine Intel's reign in the server market.
AMD is hardly the only one to try and put ARM processors in servers and data centers but its is, for now, the biggest name behind the push. The ARM architecture is most commonly used for mobile devices and embedded computers but advancements in performance, paired with already proven power efficiency, has made it more than just an interesting option for this type of heavy-duty computing.
That said, ARM might still not be cut out for that kind of workload. Or at least AMD's first ARM might not be. The Opteron A1100 series includes chips with 4 to 8 64-bit cores, running from around 1.7 to 2.0 GHz. The processors can support as much as 128 GB of DDR4 RAM (64 GB in each of the two channels), and a whole host of I/O options, including fourteen SATA 3 ports, 8 PCI Express Gen 3 lanes, and two 10 GbE ports. The TDP of the series ranges from 25 W at the lowest to as much as 32 W. All for a starting price of $150, according to AMD.

That price puts it in the league of two of Intel's own x64 server processors, both of whom are still being painted as better than AMD's new chip. The 1.7 GHz octa-core Intel Atom C2750, which AMD is also pitting against the Opteron A1100, has a lower TDP at 20 to 25 W. On the other than, the $199 Intel Xeon D-1520, which is still on the previous gen Broadwell generation, trumps it in terms of performance. Both Intel chips aren't new either, with the Atom C2750 launched more than 2 years ago even.
At this point, the value proposition for AMD's first but very delayed ARM chips is still uncertain. It's probably less about the capability of the ARM architecture itself and more about AMD putting out a more recent and more capable processor. The chip maker envisions its Opteron A chips to be used more in web servers and in networking or storage infrastructures.
SOURCE: AMD
VIA: AnandTech