AMD slashes Radeon RX 5700 Series prices as competition heats up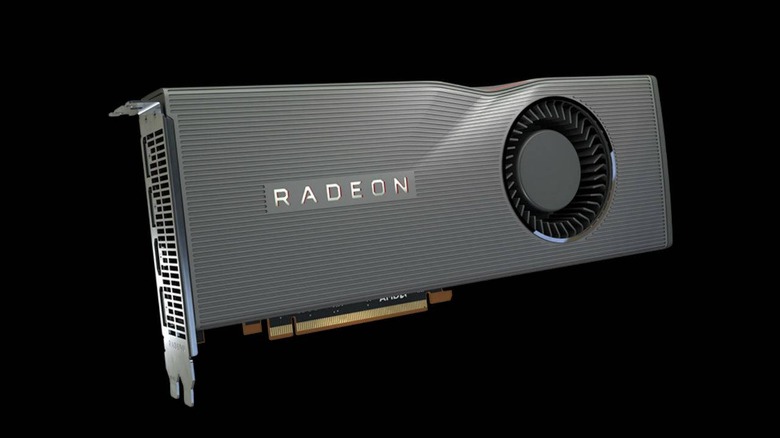 Following a recent leak revealing the plan, AMD has confirmed that it has slashed the prices for its Radeon RX 5700, RX 5700 XT, and the RX 5700 XT 50th Anniversary Edition graphics cards. The move is a direct response to the NVIDIA 'Super' graphics cards, with AMD saying as part of its announcement, 'We embrace competition, which drives innovation to the benefit of gamers.'
AMD confirmed the price cut in a tweet today only hours after reports of the plan leaked online. Under the new price structure, the Radeon RX 5700 XT 50th Anniversary Edition will cost $449 USD instead of the originally planned $499 USD price. The RX 5700 XT will now cost $399 USD, instead of the previously revealed $449 USD.
AMD embraces competition, which drives innovation to the benefit of gamers. In that spirit, we're updating the pricing for Radeon RX 5700 Series graphics cards. pic.twitter.com/L1ZbCUSi9z

— Radeon RX (@Radeon) July 5, 2019
The RX 5700 graphics card received a slightly less substantial — though still welcomed — price cut from the original $379 USD to its new $349 USD rate. According to the company, it has cut the prices in the 'spirit' of competition, also stating, 'As you have seen, competition is heating up in the GPU market.'
Though the company doesn't specifically mention NVIDIA (which isn't surprising given the competition between the two), AMD's move seems to have been made to counter NVIDIA's 'Super' graphics cards, a newly unveiled line that includes the RTX 2060 Super at $399 USD, the 2070 Super at $499 USD, and the 2080 Super at $699 USD.
AMD's price cuts bring the company's RX 5700 graphics card series in line with NVIDIA's newly unveiled Super cards, giving PC gamers a bit more incentive to choose a Radeon offering over one of the updated RTX cards. The new Radeon graphics cards will be available starting on July 7.