AMD samples Llano CPU/GPU processor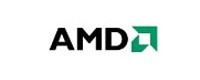 We have been hearing about CPU/GPU hybrids for a long time now. One of the parts that we have heard of before is the Llano from AMD. AMD has announced that it is set to start sampling the Llano to partners soon.
The Llano was first added to AMD roadmaps for desktop and mobile machines last November and said at the time to be landing in 2011. AMD's CEO gave a clearer indication when the processor would be available during an earnings call recently.
Dirk Meyer said that volume production would start in the last half of 2010 and that initial samples are already heading to select customers. One of those customers is said to be Apple opening the door for Mac's to possibly use AMD processors.