AMD Ryzen Threadripper 3990X 64-core CPU arrives in early February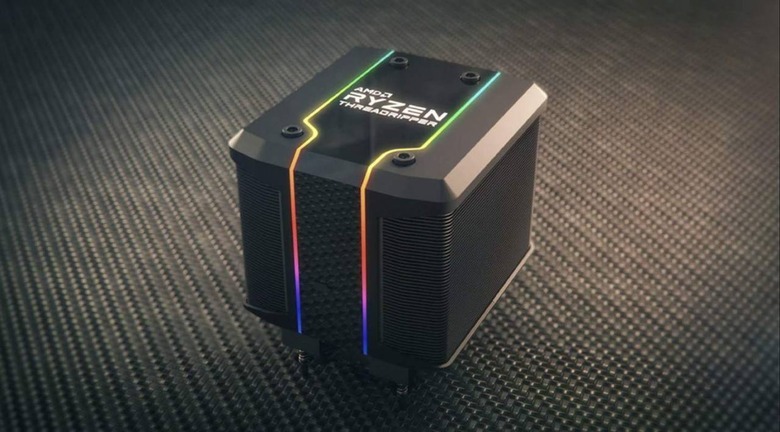 The AMD Ryzen Threadripper 3990X 64-core processor we first heard about back in November was just announced during the company's event at CES 2020 today. The company won't make its customers wait too long to get their hands on the model — it'll be launching in early February with a price tag to match its model number.
AMD took to the stage this afternoon to make a number of announcements, including the unveiling of its new AMD Ryzen 4000 mobile processors for the next generation of ultra-thin laptops. On the opposite end of that spectrum lies the Ryzen Threadripper 3990X 64-core processor.
Though this processor will be made available to consumers, it isn't something the average user will need. AMD is targeting Hollywood creators and others who need high-end performance with its new Threadripper model — professional filmmakers and such. The Threadripper 3990X follows the previously launched 2990WX model.
The 3990X is the world's first 64-core HEDT processor, according to AMD. The model offers 128 threads of processing power, 88 PCIe 4.0 lanes, up to 288MB of combined cache, and more. The Threadripper 3990X will be available to purchase starting on February 7 for $3,990 USD.
This is one of a number of announcements AMD made today, others including the aforementioned Ryzen 4000 mobile processors, as well as the Radeon RX 5600 XT graphics card, the RX 5600M for higher-end gaming laptops, and new FreeSync Premium and FreeSync Premium Pro tiers to help gamers choose the best displays for their needs.