AMD reveals Carrizo, it's first high-performance SoC, coming 2015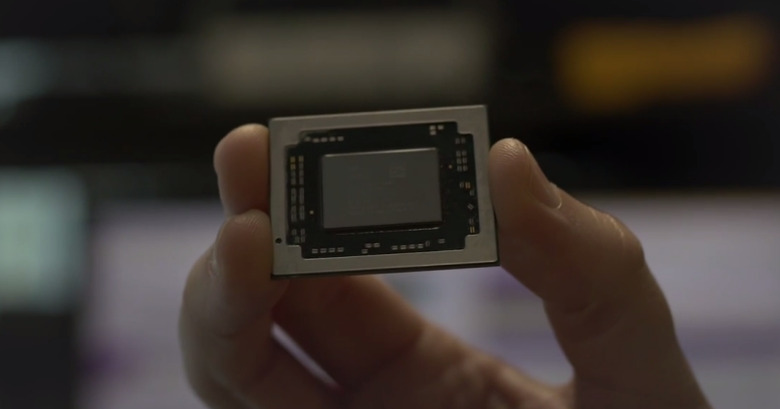 The lure of the mobile industry is so great that even giants in the traditional PC business are scrambling to leave a mark. Just like Intel, AMD is also developing its own system-on-chip or application processing unit (APU) that will power tablets, laptops, and all-in-one computers. At its Future of Compute event, the chip maker has revealed the Carrizo, a high performance chip, and its "mainstream", in other words, less performant, counterpart, Carrizo-L. The two chips are said to be ready to ship and be integrated into devices by the first half of 2015.
The Carrizo isn't really its first SoC and in fact it succeeds the previous Kaveri APU announced last year. This, however, according to AMD at least, is its first high-performance version. This is thanks to the Carrizo being the first chip to fully comply with version 1.0 of the Heterogeneous System Architecture or HSA. What this means in a nutshell is that the CPU and GPU work in tandem to handle computing load instead of being relegated to their specific corners of the world. Other members of the HSA Foundation, which also include Qualcomm, Samsung, and MediaTek, have yet to come out with a fully 1.0 compliant chip.
AMD's HSA achievement can be owed to the fact that it makes both the CPU and the GPU (which it inherited from its acquisition of ATI). Rival NVIDIA, for example, does not have the same luxury except with ARM chips and its Tegra line. Intel, on the other hand, has almost the same setup, but some will argue that its HD Graphics still pales in comparison with AMD's counterpart. And speaking of graphics, the Carrizo is noted to come with a new, still secret, next gen Radeon, while the Carrizo-L will still sport the older GCN-baseed Radeon R-series.
AMD also touts the energy efficiency of the Carrizo, an important factor in mobile and embedded devices and an area where Intel's mobile chips perhaps draws the most criticisms. That said, AMD's chips still employ the 28nm manufacturing process, so power draw might not be substantially lower in the end. And although an x86 chip, the Carrizo does have some ARM inside, with AMD's Secure Processor for implementing ARM's TrustZone security architecture.
The AMD Carrizo and the Carrizo-L are already undergoing internal testing at AMD. The company is confident that it will be able to ship the chips by the first half of 2015, to be followed by laptops, AIOs, and other devices bearing the 2015 Mobile APU by mid year next year.
SOURCE: AMD