AMD reveals 7th gen A-series CPUs, VR-ready Radeon RX 480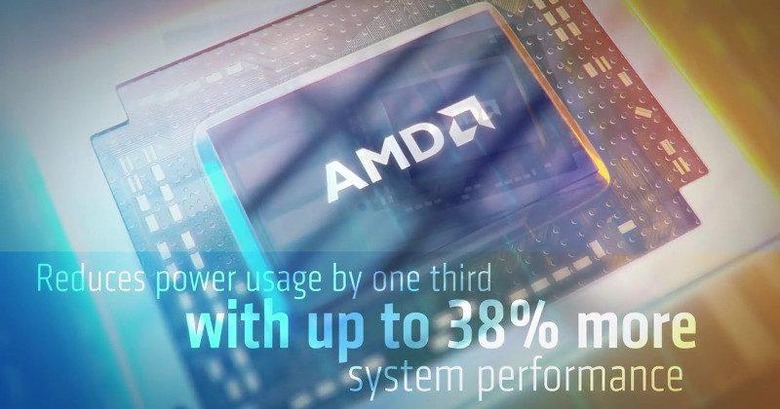 With Intel's discontinuation of the Atom line and its practical exit from the entry-level processor market, the time is ripe for AMD to reclaim a space that has been previously its domain. At Computex 2016, the famed chip maker revealed the 7th generation of its AMD FX, A, and E series CPUs that push the low-end a bit higher. At the same time, it is catering to the high end as well not with a new CPU but a new graphics card, the Radeon RX 480, which, like many of this week's products, are targeting the fledgling VR market.
AMD is announcing is new, performance-driven "Bristol Ridge" CPUs as well as the new entry-level "Stoney Ridge" family. Pretty much like the division between Intel Core i and Atom processors, these two sets represents AMD's range across market tiers. Although the Bristol Ridge CPUs, namely the new FX, A12, and A10, do promise increased performance (at the expense of a slightly higher TDP), the bigger jump can be seen in the A9, A6, and E2 Stoney Ridge chips.
These entry-level CPUs now use the same mobile-optimized "Excavator" cores that AMD's higher end CPUs use, including the new Bristol Ridge ones. That allows even this budget-friendly CPUs to rise to the occasion when heavy multi-tasking and multimedia playback is involved. AMD even compares the new AMD A9-9410 with the Intel Pentium 4450U or even a Core i3-6100U in terms of performance. While they use the same cores, the Stoney Ridge chips are undoubtedly still behind in terms of performance compared to their Bristol Ridge siblings. All Stoney Ridge chips, for example, only have dual cores and no quad-core option. The new Bristol Ridge CPUs, on the other hand, all have four cores.
Of course, AMD isn't only targeting the budget market, especially when it comes to graphics. Like other rival chip makers, AMD is also singing a VR tune at Computex. It introduced the Radeon RX 480, its first GPU to be based on its new Polaris architecture. But while AMD does talk about the card's superb performance, its real claim to fame will be its price value. The Radeon RX 480, which launches June 29, will start at $199 for a 4GB VRAM configuration. Other VR-compatible graphics cards go for around $500, says AMD. When the rest of your rig, including the headset itself, skyrockets to more than $1,000, you will most likely want a graphics card that delivers the same performance for a fraction of the price. And AMD promises that the Radeon RX 480 is exactly just that.