AMD reveals 2012-2013 roadmap, tablet APUs and 28nm chips en route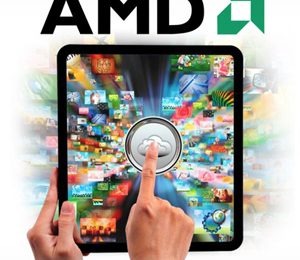 During AMD's 2012 financial analyst event today, the chip maker revealed its roadmap that promises a slew of next-gen chips to come in 2012 and 2013. The company is ready to dive into tablets with its first tablet-ready chip to arrive this year. It also plans to release next-gen accelerated processing units or APUs built on its most advanced 28-nm process by 2013.
AMD's first APU for tablets is codenamed "Hondo" and will be built on a 40-nm manufacturing process. APUs combine a microprocessor and graphics on the same chip and feature ultra-low power consumption. The company revealed that the first AMD-toting Windows 8 tablet will be available this year.
AMD will also be refreshing its lineup with Brazos 2.0 chips that feature faster TurboCore and universal serial bus 3.0 built on a 40-nm process. A second-gen Trinity APU will be built on a 32-nm process and feature significant improvements in performance and power consumption. Additionally, AMD will be launching a new stand-alone graphics chip called Southern Islands, which is built on a 28-nm process and should debut this year.
In 2013, AMD will launch a successor to the Hondo tablet chip called Temash, which will feature new Jaguar processing cores. Kabini chip for laptops with Jaguar cores, a third-gen Kaveri APU with Steamroller cores, and a Trinity mobile chip will also be introduced in 2013.
[via VentureBeat]