AMD rebrand revealed: ATI ditched as consumers wise-up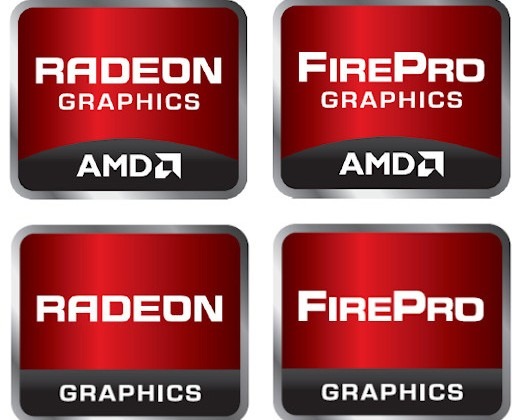 AMD has confirmed it intends to axe its separate ATI graphics card branding, telling The Tech Report that it will instead be bringing them under the AMD umbrella.  Intended to accommodate the new breed of combined CPU/GPU Fusion chipsets that will kick off with the Bobcat before the end of 2010, the move also follows AMD's research which discovered potential buyers were three times more likely to pick an ATI-branded card when they were told AMD were behind it.
Meanwhile the Radeon and Fire Pro brands are also apparently highly-considered among consumers, and overall AMD felt like graphics card aficionados were giving them "permission" to do away with the double-branding.  Finally, the fact that the graphics side of AMD's business is doing particularly well in the market right now doesn't hurt either.
Four sets of logos – shown above – will be used, the bottom two hiding the AMD branding so that manufacturers using Intel CPUs won't have a confusing array of stickers.  The company doesn't plan to rebrand existing models, but will start using the new nomenclature later on this year.