AMD Radeon Vega Frontier goes after NVIDIA in machine learning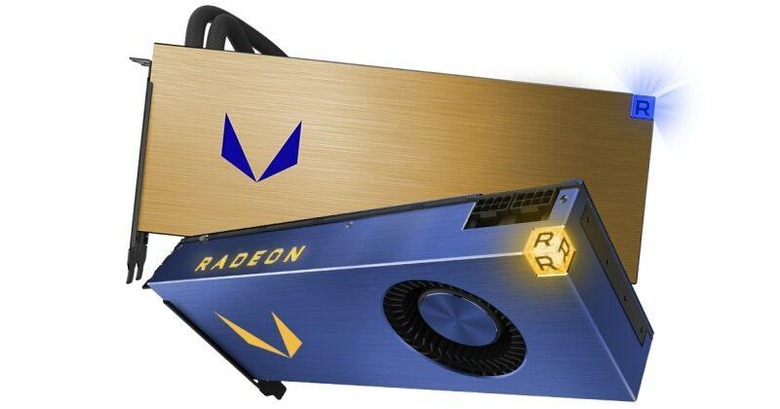 AMD's latest line of Ryzen CPUs is a clear attempt to fight Intel's higher end Cores at its own game. Even the core (no pun intended) numbers match! Now AMD is training its guns on its other big rival in the desktop computing space: NVIDIA and its graphics cards. The company has finally announced the high-end graphics monsters its fans have been clamoring for. But more than just trying to appeal to the usual gaming and creator crowds, AMD is aiming for one of NVIDIA's new favorite audience: machine learning enthusiasts.
Graphics processing units or GPUs have been designed to excel at number crunching, sometimes exponentially better than CPUs. While that primarily was intended for, well, graphics processing, recent trends have exploited those capabilities for other number-crunching uses, like machine learning. NVIDIA has been trying to corner that market, especially with its latest Pascal graphics architecture. It has been pushing its silicon to anything from AI research to self-driving cars.
With the Radeon Vega, AMD is pushing back. With 64 compute units, the Frontier, the first graphics card based on this new architecture, boasts of 13 teraflops of single-precision performance. AMD claims it offers 30% more performance than "today's most powerful machine learning GPU, referring to NVIDIA's recently unveiled Tesla P100. Unlike that, however, the AMD Radeon Vega Frontier Edition is being marketed to the public, be they gamers or computer scientists.
With that much power, the Radeon Vega Frontier is also billed to be perfect for VR workloads. You'll have to wait sometime later this quarter before you can put that to the test, however. Availability and pricing for the Frontier have yet to be announced.
In addition to its big GPU announcement, AMD also revealed more CPU plans for this year. The more budget-friendly Ryzen 3 CPUs are still on track for a Q3 2017 launch. AMD is also planning to launch new "Raven Ridge" mobile processors in the second half of the year to target 2-in-1 tablets, ultraportables, and even gaming devices.
SOURCE: AMD