AMD Radeon RX Vega GPUs, Threadripper CPUs launched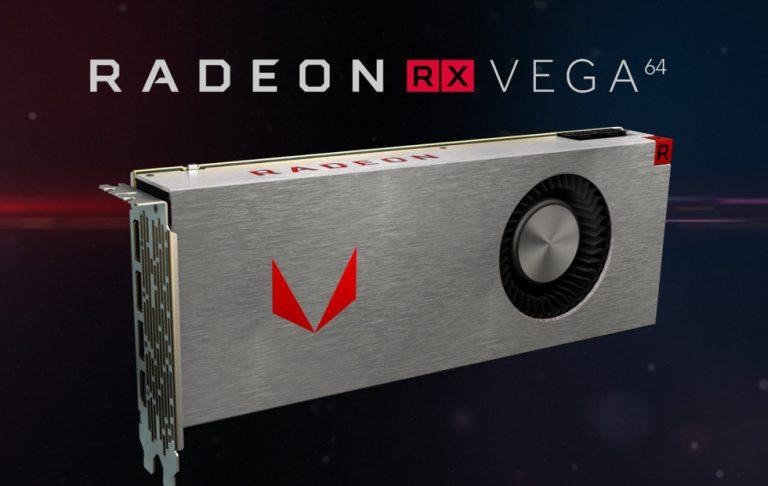 AMD has made its comeback in the CPU market with the launch of its Zen-based Ryzen processors to take on Intel's Core line with more affordable digits. But the consumer PC war isn't won with CPUs alone. Graphics cards play an equal role, sometimes even greater for both gamers as well as multimedia workers. That is why AMD is now launching a new "Vega" GPU architecture, this time to strike at NVIDA's long-held monopoly in the discrete graphics card market.
AMD already gave a prelude to its new Vega architecture when it announced the Vega Frontier to face off with NVIDIA in the latter's newfound playground: machine learning and AI. With this Radeon RX Vega, however, AMD is aiming for the "enthusiast gaming" market, with three new graphics cards to choose from. All of these three promise the same increase in performance, partly thanks to the use of high-bandwidth memory or HBM2, as well as distinctive designs that make the cards look as great as they perform.
One of the interesting things about the Radeon RX Vega is that AMD is offering two separate models, depending on the type of cooling that you want. Specifically, the Radeon RX Vega64, which has 64 compute units, has an air-cooled as well as liquid-cooled model. There's is also an air-cooled only Vega56 with less cores and, of course, less dollars attached to it.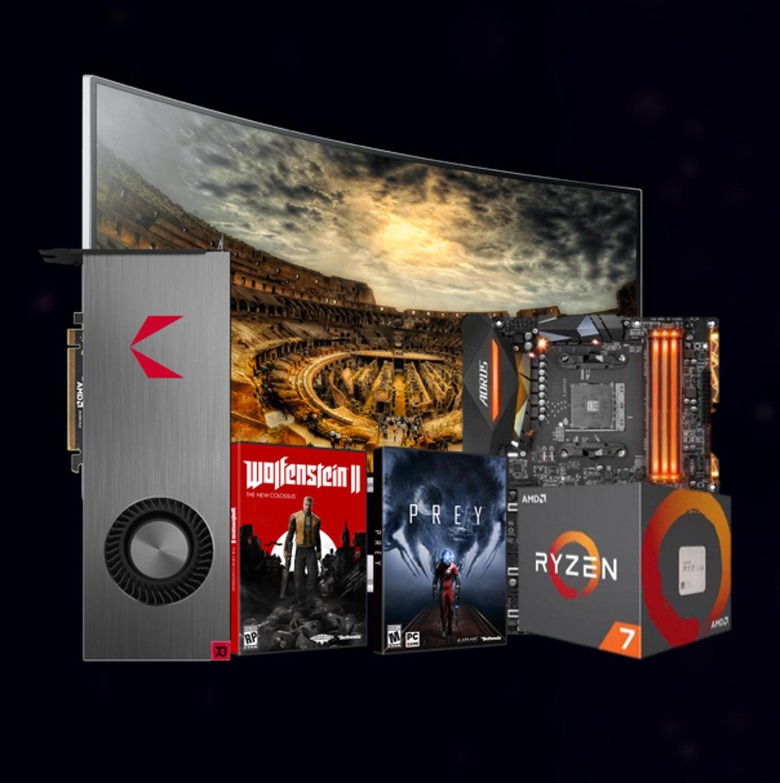 The AMD Radeon RX Vega56 will go for $399 while the air-cooled Radeon RX Vega64 starts at $499. However, to kickstart the launch, AMD has partnered with some hardware partners and distributors and with itself to offer a package that includes discount for a FreeSync-compatible monitor, a Ryzen 7 processor, and a compatible motherboard. These Radeon Packs include a $200 discount for a Samsung CF791 34-inch ultrawide curved monitor, a $100 discount off Ryzen 7 1800X processor and 370X motherboard, and, in select markets, a free copy of Wolfenstein II: The New Colossus and Prey.
• Radeon Red Pack – Featuring the Radeon RX Vega 56, an air-cooled card priced at $499 SEP.

• Radeon Black Pack – Featuring the Radeon RX Vega 64, an air-cooled card priced at $599 SEP.

• Radeon Aqua Pack – Featuring the Radeon RX Vega 64 Liquid Cooled Edition, the most powerful of the Radeon RX Vega graphics cards, priced at $699 SEP.
All Radeon RX Vega cards and Radeon Packs are now up for pre-order and will ship starting 14th August.
From gaming to serious business, AMD is finally launching its new line of Ryzen Threadripper processors. Still based on its new Zen architecture, the Threadrippers boast of an insanely high number of cores and an even crazier number of threads. While unheard of in the consumer desktop scene, such high-capacity cores are designed to answer the demanding needs of high-end desktops and workstations.
The first to be available are the 16-core Threadripper 1950X for $999 and the 12-core 1920X for $799. Those a bit strapped for budget but immediately need a Threadripper processor can opt for the 1900X that has 8 cores, each clocked at a base speed of 3.8 GHz, and 16 threads, for a more budget-efficient $549. All Threadrippers launch on 10th August except for the 1900X, which comes later on August 31.