AMD Project Quantum packs VR potency into tiny PC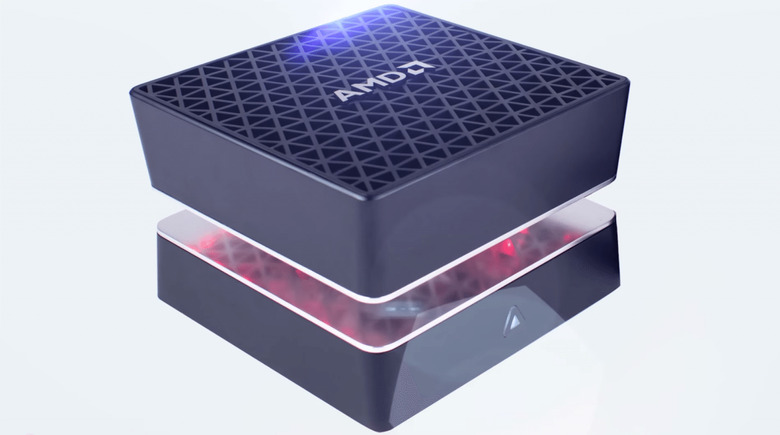 AMD seems to have taken the old mantra that good things come in small packages to heart, revealing its ridiculously potent gaming PC, Project Quantum, at E3. Based around not one but two R9 Fury X GPUs, along with 8GB of High-Bandwidth Memory (HBM), it has a tiny footprint but should be more than capable of driving 4K 60fps displays or powering your pick of the big-name virtual reality headsets headed to market soon.
Liquid cooling is used for both the dual-GPU and the AMD 64-bit x86 processor, which are housed in the bottom half of the unusual almost-hourglass styled casing. The top portion uses air-cooling for the liquid system.
AMD's goal has been designing a computer from the outset with VR in mind. In fact, the R9 Fury X will only be the first of a range of VR-centric graphics options.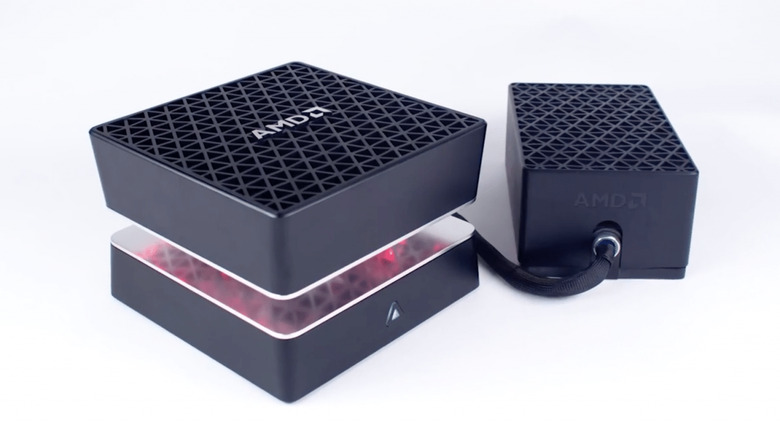 For instance, following on will be the Radeon R9 Fury in mid-July, offered in both air- and liquid-cooled versions, while the R9 Nano will be just 6-inches long and arrive in Q3 2015.
A "flagship" Radeon Fury with even smoother 4K gaming and VR, combining two "Fiji" GPUs, will drop this fall.
Exactly how much we can expect to pay for production gaming PCs based on the Project Quantum reference design remains to be seen. It's not hard, though, to imagine AMD's partners getting excited by the idea of taking on consoles with a similar form-factor but the flexibility of a Windows 10 machine.