AMD Congo ultra-thin platform launch imminent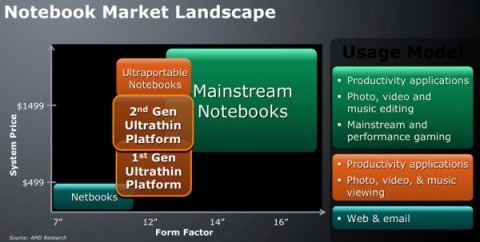 Launch details about AMD's upcoming Congo ultra-thin platform have leaked, this time courtesy of talkative notebook manufacturers in leaky old Taiwan.  DigiTimes claims that Congo will now arrive in late October or early November, having missed its original July launch after calls for ultra-thins turned out to be less vocal than expected.  As we've already seen, Congo will include the dual-core Turion Neo X2 L625, Athlon Neo X2 L335/L325 and single-core Athlon Neo MV-40 processors, paired with the AMD M780G chipset.
For now, though, it seems HP is the biggest advocate of Congo – despite AMD remaining pretty much silent on the whole thing – with at least two notebooks already using Congo-series processors.  Meanwhile Congo is only the start of AMD's ultra-thin assault; two more platforms, Nile and Brazos, are expected to arrive over the coming two years, though there's no indication of what chips and chipsets they might incorporate.