AMD buys SeaMicro to enter cloud server business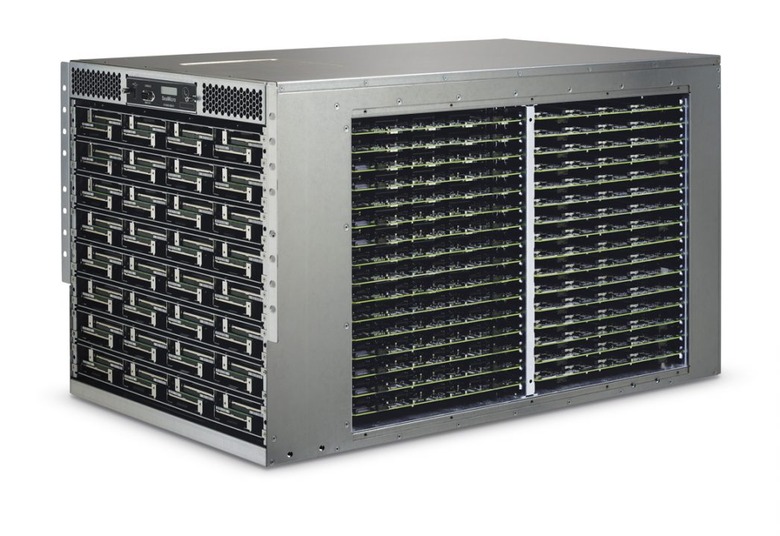 Chip maker Advanced Micro Devices has announced today that it is buying server startup SeaMicro for $334 million in a bold and surprising move to bolster its server business against long-time rival Intel. AMD has failed to secure a spot in the mobile space and now hopes to double down on its server business with SeaMicro, which specializes in highly dense and power-efficient servers for large-scale cloud computing.
AMD is interested in SeaMicro's core IP, which has to do with a customized chip that can handle the networking demands of more than 500 chips, all packed into a very tight space. SeaMicro was able to eliminate all but three of the chips on a standard server motherboard, which yielded servers that consumed only a quarter of the power and one sixth of the space of traditional x86 servers. AMD hopes to license the technology to other server vendors.
The acquisition will be a blow to Intel, which had a close partnership with SeaMicro and even developed a special version of its Atom processor for the SeaMicro servers. AMD expects to close the deal in March and will be paying $281 million in cash with the remainder paid in stock.
[via PC World]