AMD accuses four of 100,000 document theft prior to NVIDIA defection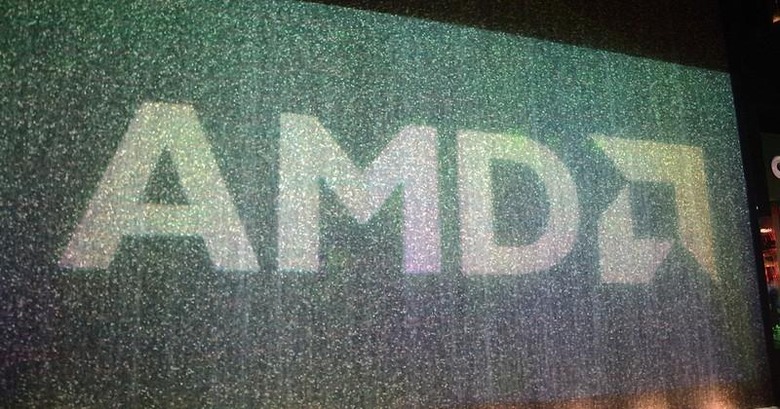 AMD has accused several former employees of stealing more than 100,000 confidential files before jumping ship to NVIDIA, potentially leaking trade secrets on high-profile gaming projects, and has filed for injunctive relief against the execs involved. "This is an extraordinary case of trade secret transfer/misappropriation and strategic employee solicitation," AMD writes in its complaint, ExtremeTech reports, alleging that some of its former team attempted to lure their ex-colleagues over to NVIDIA while also clearing out evidence that they'd raided AMD's document database.
Robert Feldstein, Manoo Desai, Nicholas Kociuk, and Richard Hagen are the four former employees AMD has named, all four of which have left the chip company within the past twelve months and joined the ranks at NVIDIA. According to AMD, Feldstein – acknowledged as instrumental to AMD's console endeavours, including the work that is believed to have secured the PlayStation 4 and Xbox "720" Durango contracts from Sony and Microsoft respectively – and Hagen both helped recruit Desai, "who in turn recruited Kociuk and perhaps additional AMD employees."
AMD's investigation apparently turned up evidence that Feldstein, Desai, and Kociuk all used portable storage devices to make copies of "trade secret files and information" just prior to leaving the chip firm. "The names of identified and transferred files match identically or very closely to the names of files on their AMD systems that include obviously confidential, proprietary, and/or trade secret materials relating to developing technology and/or highly confidential business strategy" AMD's complaint states.
The four defendants signed "no-solicitation of employees" agreements, as well as non-disclosure agreements, AMD points out, and if the allegations are true, are in breach of both. There's no direct mention of NVIDIA being in any way directly involved, however, with AMD careful to keep its accusations focused on the four employees themselves, and it's unstated whether AMD believes the quartet actually distributed the files while at NVIDIA. Among AMD's claims are suggestions that some of the four discussed how to "manipulate and eliminate certain data" on their computers, prior to leaving the company, or sought online advice as to "how to copy and/or delete large numbers of documents."
In reaction, the Massachusetts court has instructed all four of the defendants to prepare their computers and any storage devices for forensic evaluation, in addition to retaining all documents that could be pertinent to the case, and not do anything that might impede such an inquiry. AMD argues that "unless injunctive relief is granted" it will be "irreparably harmed in a manner not fully compensable by money damages."