AMC's 'NOS4A2' trailer gives first look at creepy new horror series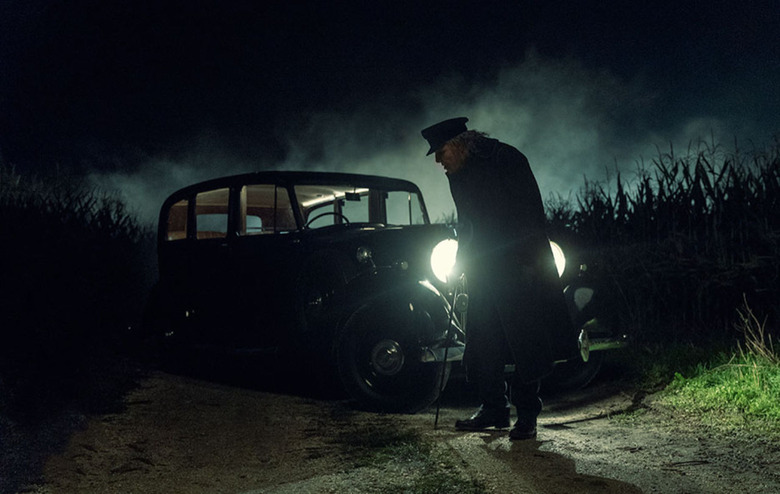 AMC has released the first trailer for its television adaption of Joe Hill's 2013 novel NOS4A2. Plans to bring the novel to the small screen were announced in December 2015, though the project moved slowly and a first season order didn't happen until early 2018. One year has passed since that order and now we've finally received our first look at the creepy drama.
The first season of AMC's NOS4A2 will consist of 10 episodes starring Zachary Quinto as Charlie Manx, Ashleigh Cummings as Vic McQueen, and Olafur Darri Olafsson as Bing Partridge. Though AMC released a promotional image related to the series back in December, this trailer provides our first live action look at the show with Quinto's and Olafsson's creepy roles taking center stage.
Based on the trailer, which is fairly lengthy, AMC's television adaption appears to closely mirror the overall storyline Hill presented in his book. The supernatural element fueling McQueen's ability to find lost things brings her to the attention of Manx, a man who kidnaps children and brings them to a place called Christmasland.
Certain iconic elements from the book are present, including the 1938 Rolls-Royce Wraith and the license plate from which the series gets its name. In addition to releasing the trailer, AMC finally provided a premiere date for the series, saying it will debut on its network on June 2.
This is the latest adaption of a story from author Joe Hill, son of Stephen King. A number of projects based on his work have been released and a couple more, in addition to NOS4A2, are in the pipeline. Notably, the author's book Horns was made into a 2010 movie by the same name that features actor Daniel Radcliffe.