AMC planning subscription streaming service that still requires cable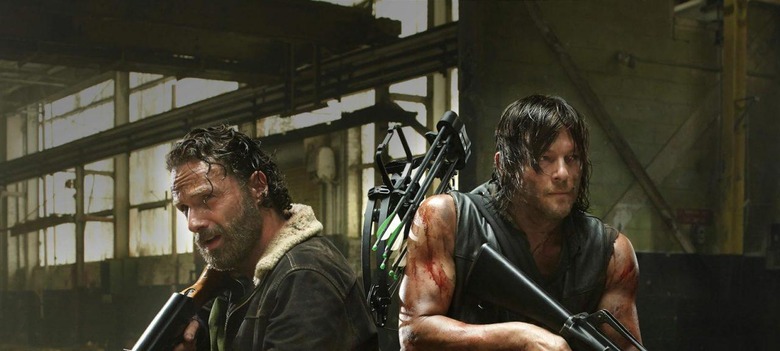 These days, the streaming video market is varied and plentiful, with everything from Netflix and Hulu to HBO Now and PlayStation Vue. There's also word that TV network AMC, home of The Walking Dead, is looking to get into the game with its own service. However, they might not have thought their strategy all the way through. Sources say the network is developing an ad-free, paid service that will still require viewers to have a standard cable subscription.
AMC has yet to announce anything official — these details come from sources speaking to Reuters — but it seems they're planning for a $5 to $7 per month price point, with unlimited ad-free viewing of the network's shows. However, it's that cable account requirement that's truly mind-boggling, after all, the streaming service would still be billed separately from a customer's cable package.
Supposedly AMC will try to make this service attractive by offering exclusive, online-only digital content, including bonus material and spin-offs of existing series (i.e. The Walking Dead). Reuters' sources note that by tying the service to a cable subscription, AMC is trying to "support the traditional cable television industry at a time when many younger consumers are increasingly cutting the cord."
Sadly, from what we have to go on so far, this will be little more than an additional fee AMC viewers pay in order to eliminate commercials on a single channel.
SOURCE Reuters