AMC kills texting in theaters plan after moviergoer outcry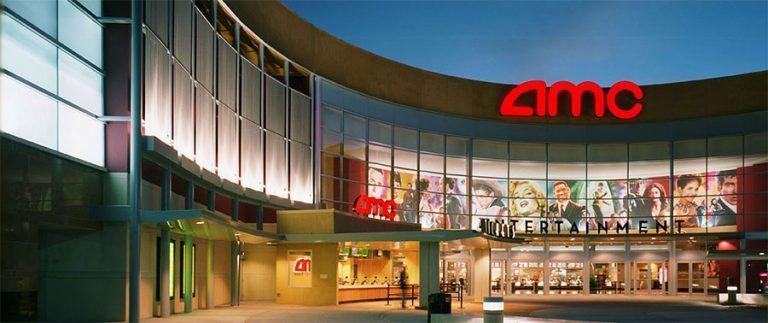 AMC has pulled the plug on plans to allow texting in its movie theatres, after a frenzy of negative social media following news it was considering making some screenings more smartphone-friendly. Chatter of the possibility broke earlier this week, with new AMC CEO Adam Aron venturing the idea that it could make movie-going more popular with Millenials.
As Aron envisaged it, texting wouldn't be a free-for-all in every screening. Instead, a "small selection" of AMC theatres would permit it, either in special texting-friendly sections or completely separate screenings so that those who aren't quite so addicted to their phones won't be distracted.
"When you tell a 22-year-old to turn off the phone, don't ruin the movie, they hear please cut off your left arm above the elbow," Aron argued. "You can't tell a 22-year-old to turn off their cell phone. That's not how they live their life."
Ironically, it was just such a gush of modern feedback that has killed the idea, with Aron saying today that "we have heard loud and clear that this is a concept our audience does not want."
"In this age of social media, we get feedback from you almost instantaneously and as such, we are constantly listening. Accordingly, just as instantaneously, this is an idea that we have relegated to the cutting room floor.

With your advice in hand, there will be NO TEXTING ALLOWED in any of the auditoriums at AMC theatres. Not today, not tomorrow and not in the foreseeable future" Adam Aron, CEO, AMC
It's not the first time a movie theater chain has considered – and subsequently rejected – the idea of being more liberal with multitasking during screenings. Regal Entertainment suggested the same thing in 2012, also dropping it after negative feedback from customers.
Trying to encourage more people through the doors at increasingly expensive movie screenings has become a growing challenge for companies like AMC, especially as viewers get used to the flexibility and convenience of on-demand services like iTunes and Netflix.
As a result, several theaters have attempted new gimmicks such as couch-style seating, more gourmet food rather than the staples of popcorn and candy, and adult-only screenings where alcoholic beverages are served.
All the same, while some of those have met with a positive response, it seems that moviegoers still have a primary purpose that they don't want interrupted: they're in the theater to see the movie itself, not the glow from the smartphone display in the seat next to them.
NO TEXTING AT AMC. Won't happen. You spoke. We listened. Quickly, that idea has been sent to the cutting room floor. pic.twitter.com/JR0fo5megR

— AMC Theatres (@AMCTheatres) April 15, 2016