AMC introduces the Unlimited Movie Ticket: Interstellar first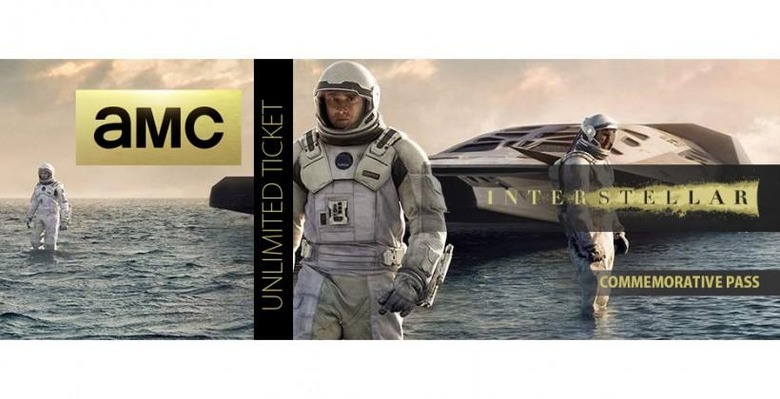 Back when Star Wars was first released, it quickly became common – at least with a classic like that – to go to a film more than once in the theater. The trend was summoned once again with Titanic, then again with the Star Wars prequels. AMC Theaters and Paramount Pictures have caught on to the trend at last, revealing an "Unlimited Ticket." This is not like the subscription passes of the past for certain theaters or certain brands. Instead, this is a first-of-its-kind Interstellar-specific ticket.
With this ticket, you can see Interstellar as many times as you wish. You have only to purchase this one ticket, one time, and you can see the movie as many times as you want for the rest of the life of the movie in theaters. Just as long as it's a participating AMC theater, of course.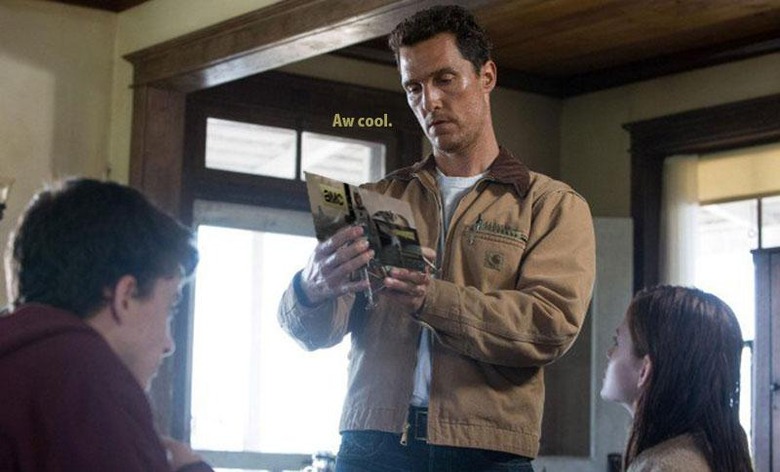 You'll need to be an AMC Stubs member to get this Unlimited Ticket. You'll also need to make sure you understand that this ticket is for Interstellar only. One ticket, one movie, as many times as you like.
You'll also get a special "commemorative Interstellar pass" – this allows you entry whenever you like at any AMC location.
Pricing for this Unlimited Ticket ranges between $19.99 and $34.99 per ticket depending on location. AMC has 330 locations across the United States, so chances are you're near at least one of them. Standard pricing is as follows at the following locations:
Tickets for 34.99: Los Angeles, New York, San Francisco, San Jose
Tickets for 27.99: Atlanta, Austin, Baltimore, Baton Rouge, Binghamton, Boston, Chicago, Dallas, Kansas City, Philadelphia, San Antonio, San Diego, Seattle, Tulsa, Washington
Tickets for 24.99: Charlotte, Cincinnati, Columbus, Denver, Detroit, Hartford, Houston, Indianapolis, Jacksonville, Madison, Miami, Milwaukee, Minneapolis, Mobile, New Orleans, Norfolk, Oklahoma City, Omaha, Orlando, Phoenix, Pittsburgh, Raleigh, Rockford, Spokane, St. Louis, Tallahassee, Tampa, Tucson
Tickets for 19.99: Buffalo, Cedar Rapids, Champaign, Cleveland, Columbia, Davenport, Evansville, Ft. Myers, Ft. Smith, Grand Rapids, Las Vegas, Montgomery, Paducah, Providence, Quincy, Rochester, Sacramento, Salt Lake City, South Bend, Terre Haute, West Palm
ALSO: If you've already purchased a ticket to Interstellar – and still happen to have the receipt – you can upgrade for $14.99 USD.
This includes any AMC location, any showtime, in any format. That includes IMAX presentations – which might make the ticket more cost-effective in the short term.
AMC theaters suggest that tickets are limited edition and that you get your Unlimited Ticket "while supplies last." Though why they'd not want to sell as many of these tickets as possible is beyond understanding.