AmbyGear wearable for kids includes educational games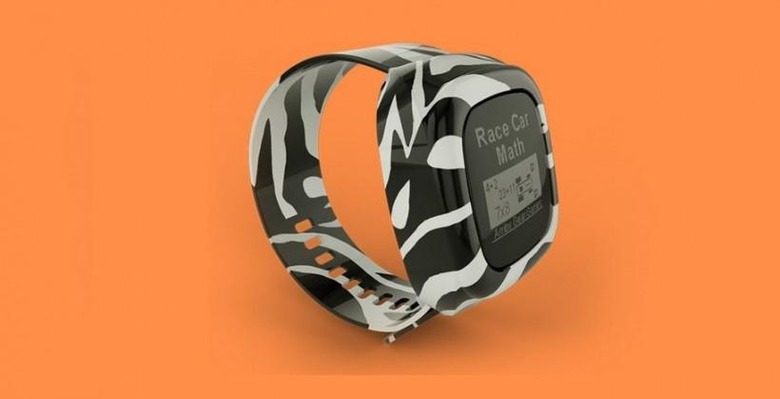 A new wearable for kids has cropped up, and it's called the AmbyGear Smart Watch. The wearable has a typical smart watch design with decidedly kid-friendly flavors (there's zebra print, for example), and a low-end display that young children won't mind. It's not the first smart watch for children that we've seen, but it does deviate from the norm a bit by including educational games for the child on the watch. This is in addition to common functionality like integrated GPS and durable construction.
As far as the specifications go, AmbyGear features a 7-day battery life per charge and is durable, being water-resistant, shock-proof, and "kids safe". A Tamper Alert is in place, and the watch straps can be customized. The integrated GPS gives positioning data, and the always-connected design ensures tracking is always possible.
While children have on-watch educational games to keep themselves entertained, parents have their own features available via the related mobile apps (Android and iOS). This includes safety features like Geo Fences, Distance Monitoring, and a Locator, as well as the ability to text kids' bracelets to relay messages.
It appears the AmbyGear Smart Watch is the brainchild of Ambit Networks, which says on its LinkedIn page that it was founded in 2013 and specializes in IoT/wearable technologies. AmbyGear is its first smart watch for kids, and though it is not yet available — nor are availability timelines nor prices — the company is taking reservations from those who are interested.
SOURCE: AmbyGear