AMBER alerts are coming to your Facebook timeline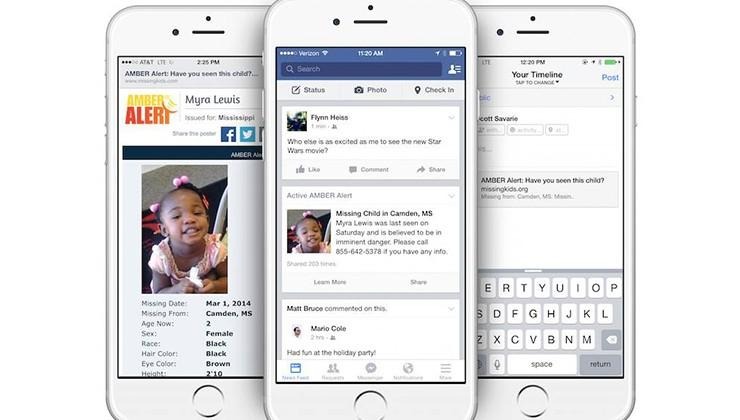 You spend a lot of time staring at your phone or tablet — and that's alright. We do, too. Sometimes, the more important details of life can get past you, though. To better serve the public interest, Facebook is announcing a partnership with the National Center for Missing and Exploited Children to bring AMBER alerts to your timeline. In bringing alerts to your news feed, Facebook promises not to overwhelm you. Rather than feed you blanket alerts, you'll get ones specific to your area, and where a targeted search is being executed.
The alerts will look like any other post, and house a "learn more" button at the bottom where you'll be re-directed to a Facebook detail page on the child pictured. If you really want to accelerate the effort to find the missing child, you can share it to your timeline as well.
According to Facebook, this was already occurring on Facebook; it just wasn't happening in an official capacity. "For years, people have used Facebook to post news articles about missing children and AMBER Alerts. In several cases, someone saw a post or photo in their News Feed, took action, and a child was safely returned" they said via their blog post announcing the new feature.
The posts are initiated and controlled by law enforcement, so you're not getting auto-run posts that might be out of date. When local or state police determine an alert needs to be sent, the National Center for Missing and Exploited Children distributes it via Facebook. Law enforcement decides how broad the alert needs to be sent, and to which areas.
The alerts will populate in your feed, but you won't get alerts pushed to your phone or desktop.
Source: Facebook