Amazon's Whole Foods buyout might hit an antitrust roadblock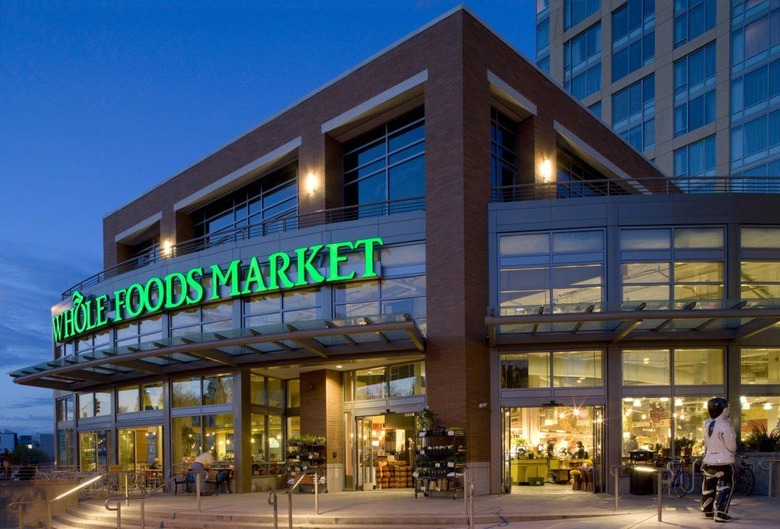 Amazon certainly made a lot of waves when it announced a $13.7 billion bid to add Whole Foods to its portfolio last month. Some of those waves were worrying, though, as a number of other retailers and grocery chains saw their stock price plummet after the announcement. That reality of Amazon's influence, along with some other concerning factors, are causing some US lawmakers to urge a closer look at this transaction.
David Cicilline, ranking Democrat of the US House Judiciary Subcommittee on Regulatory Reform, Commercial and Antitrust Law, has penned a letter to Judiciary chairman Bob Goodlatte and Subcommittee chairman Tom Marino requesting that the Subcommittee hold an oversight hearing on the merger. Cicilline brings up a few concerns he has with this proposed merger, though clarifies that he hasn't taken a position of legality on the buyout itself.
One major concern of Cicilline's is that of competition. In his letter, Cicilline says that he's "heard concerns" that Amazon's size and consumer reach could potentially dissuade others from trying to enter emerging markets such as food delivery. If Amazon is planning to use these Whole Foods stores as delivery hubs for services like Amazon Fresh, that's definitely a valid concern.
Cicilline points to "decades" of consolidation, which as hey says have led to a drop in "wages and mobility" for workers. The fear of too much consolidation within the market seems to be a major concern of Cicilline's, thereby driving him to request this hearing. He also worries about the effect that an Amazon merger with Whole Foods would have on small businesses within the communities where Amazon would operate.
Going hand in hand with his statement that he's chosen no legal position on this yet, Cicilline points out that some antitrust law scholars "have suggested that the transaction appears unlikely to injure competition or consumers." Essentially, it doesn't seem like Cicilline is concerned with making a strong case one way or another with this letter, but rather would just like to see the deal brought before the House Subcommittee.
Whether Cicilline gets that hearing or not, the deal between Whole Foods and Amazon is likely to see some kind of regulatory scrutiny – most buyouts valued this high seem to, at any rate. Whether or not those regulators will feel the need to sound the antitrust alarm is another matter entirely. Stay tuned.