Amazon's secret wearable might have an emotion-detecting Alexa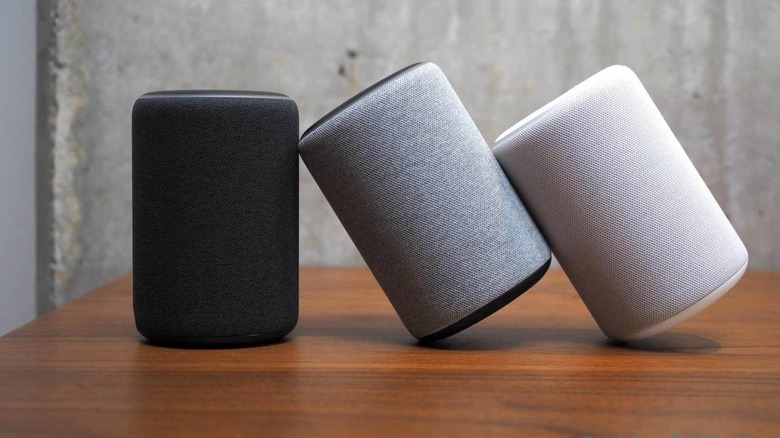 Amazon is already neck-deep in the world of smart assistants with Alexa, but today we're learning that it may be working on new technology that will make these AI assistants quite a bit more capable. Amazon is said to working on a new wearable device that can discern human emotions, and while it would indeed be pretty cool if it was able to pick up on human emotions accurately, it's sure to spark an entirely new privacy debate.
After all, Amazon and Alexa have both been in the news lately for unsettling reasons. Last month, Bloomberg reported that Amazon has a team of humans listening to and annotating voice clips from Alexa users in an effort to improve the AI, bringing the issue of privacy front and center once again. If an AI assistant like Alexa is capable of learning your emotions and using that to make product recommendations, is that a step too far?
That's a question we're going to have to confront if this wearable ever makes it to market. Bloomberg is again the source of today's report, having seen internal Amazon documents and spoken to an unnamed source who has knowledge of Amazon's plans. This device will be worn on the wrist and will be positioned as a health and wellness product, so we'll probably also see it share some features with the fitness trackers many of us are using today.
Apparently, Amazon's Lab126 – the group that brought us the Fire Phone and the Amazon Echo – are working on this project alongside the Alexa voice team. Amazon's documents show that eventually, Amazon expects the AI to even be able to coach users in their interactions with others, so there may be a future timeline where machines are giving us pointers on how to be more outgoing.
It all sounds pretty wild, but for the moment, there's no indication if this project will even make it to the prototype phase. The project is internally codenamed Dylan and is going through beta testing right now, but beyond that, we'll have to wait for more details to surface. Stay tuned, because this is certainly a story to watch as we move through the coming months.