Amazon's second headquarters will be built in one of these 20 locations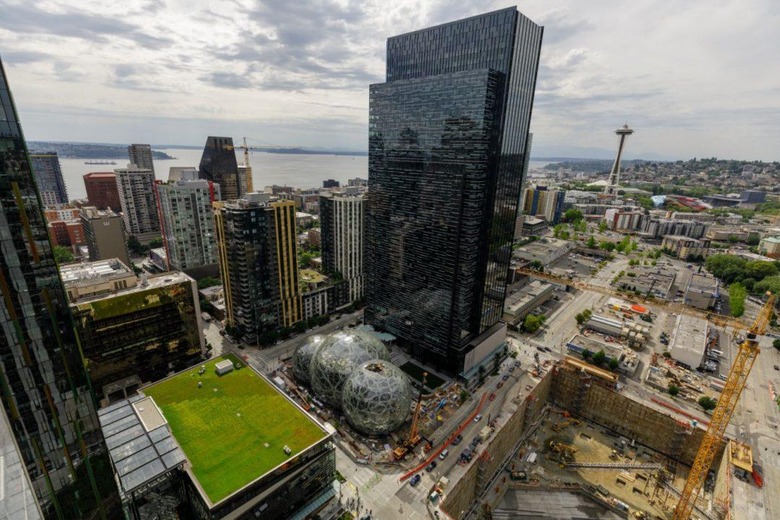 Last year, Amazon set off something of a frenzy when it revealed plans to build a second headquarters somewhere within North America. Ever since then, cities and local governments across the country have been attempting to woo Amazon to their neck of the woods. Many of those cities are out of the running today, as Amazon has delivered its short list of 20 finalists for its next headquarters.
Depending on where you were expecting Amazon to settle, some of the entries on this list might be a little surprising. The 20 locations still being considered are Boston, New York City, Newark, Pittsburgh, Philadelphia, Montgomery County, Washington DC, Raleigh, Northern Virginia, Atlanta, Miami, Toronto, Columbus, Indianapolis, Chicago, Denver, Nashville, Dallas, Austin, and Los Angeles.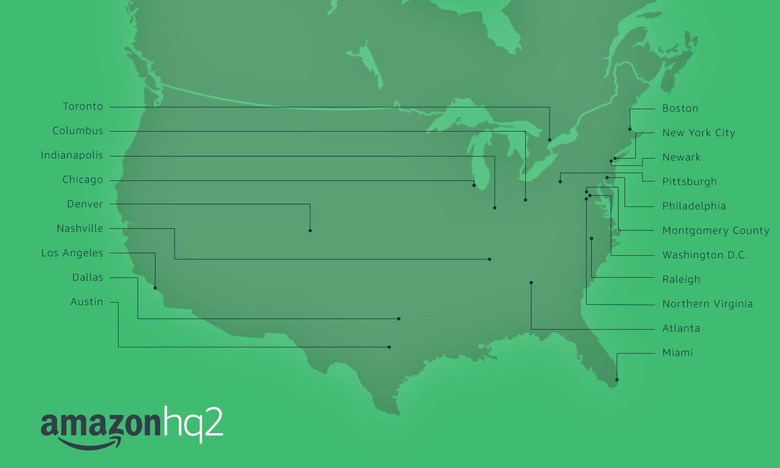 As you can see, the only city on the West Coast that's being considered is Los Angeles, with the rest of the cities and locations either in the Central US, Midwest, or East Coast. This makes sense when you consider that Amazon's first headquarters is located in Seattle, so to see the company heavily favor cities on the other side of the country isn't really much of a surprise.

To hear Amazon explain it, there will be a lot of benefits for the location that's ultimately chosen. Amazon expects to spend $5 billion in the construction and growth of this second headquarters. It could result in as many as 50,000 new jobs, as Amazon expect this second headquarters to be fully equal to its first. Amazon breaks down the benefits its first headquarters has had on Seattle's local economy in the table you see above.
From here, Amazon says that it will work with the final 20 candidate locations to dig deeper into their proposals and figure out which one is the right fit for HQ2, as it's being called. Amazon expects to announce the location of HQ2 before the end of the year, so stay tuned for that.