Amazon's Prime Reading offers 1000 free books to Prime members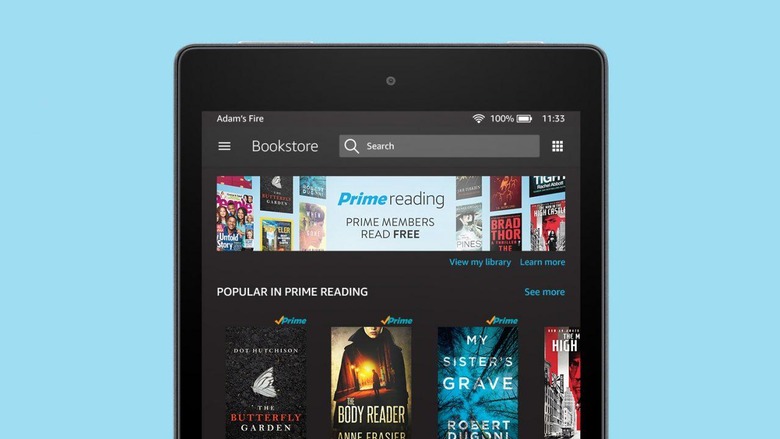 If Amazon's recent decision to roll Twitch Turbo into Prime hasn't been enough to sway you to sign up for the service, the company is hoping that this might do the trick: starting today Prime members can take advantage of a new feature called Prime Reading. Through Prime Reading, users get access to a rotating smattering of books, magazines, short stories, and comics.Amazon has launched Prime Reading with 1,000 different books for readers to peruse with no Kindle required. Of course, you can use your Kindle if you have one, but Prime Reading is also compatible with the Kindle app on iOS or Android. Notable titles at launch include The Hobbit, Harry Potter and the Sorcerer's Stone, The Millionaire Next Door, and When I'm Gone.
On top of that, Prime members will also have access to a number of magazines through Prime Reading, with Amazon listing Popular Mechanics, Sports Illustrated, National Geographic Traveler, and Bon Appétit as some of the more notable publications on offer. The Prime Reading landing page on Amazon's website has more on display, with book genres including everything from nonfiction books to travel guides.
With 1,000 books available, Prime Reading isn't nearly as fleshed out as Kindle Unlimited, but it also doesn't cost anything beyond your Prime subscription. It's worth noting that all of the standard Kindle features work with Prime Reading, including X-Ray, Popular Highlights, and Page Flip.
There's no word on how often the available titles will be rotating in and out, so if you've got your eye on a few of the books Prime Reading is offering, it's probably best to get to reading sooner rather than later.