Amazon's Jeff Bezos buys The Washington Post in $250m cash deal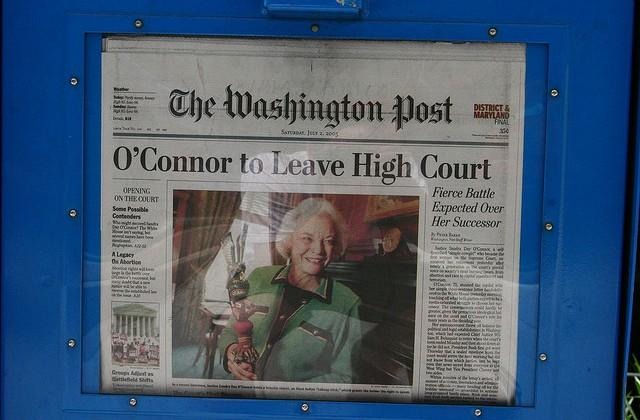 Amazon founder Jeff Bezos has bought The Washington Post, with the online retailer CEO spending $250m in cash to pick up the paper. The deal, the newspaper itself reports, will see Bezos not Amazon take the reins as sole owner, with the retailer having no role in the business.
According to the Post, slumping financials – including a 44-percent drop in operating revenue over the past six year period – forced the consideration of a sale. The owners reviewed around six potential buyers, using investment firm Allen & Co., before settling on Bezos.
As for the Amazon founder, he enters the news space without a clearly defined idea of where the Post will go under his stewardship. "I don't want to imply that I have a worked-out plan," he said in an interview. "This will be uncharted terrain and it will require experimentation."
However, he was keen to stress that his ownership wouldn't change the ethos of the publication, nor turn it into something that panders to Amazon. "But the key thing I hope people will take away from this is that the values of The Post do not need changing" Bezos insisted. "The duty of the paper is to the readers, not the owners."
Bezos will keep publisher Katharine Weymouth on in her current role, while Martin Baron will continue as executive editor. No job losses from the roughly 2,000-strong staff are expected, and Bezos has said in a letter to the team that he will take a hands-off approach:
"I won't be leading The Washington Post day-to-day. I am happily living in "the other Washington" where I have a day job that I love. Besides that, The Post already has an excellent leadership team that knows much more about the news business than I do, and I'm extremely grateful to them for agreeing to stay on" Jeff Bezos
The deal will see The Post and its accompanying website exchange hands, though not Slate.com and several other properties. According to Weymouth, the deal means only good things for funding good reporting.
"If journalism is the mission, given the pressures to cut costs and make profits, maybe [a publicly traded company] is not the best place for The Post" she said of the acquisition.
IMAGE @mjb