Amazon's custom Bookerly font hits more Kindle models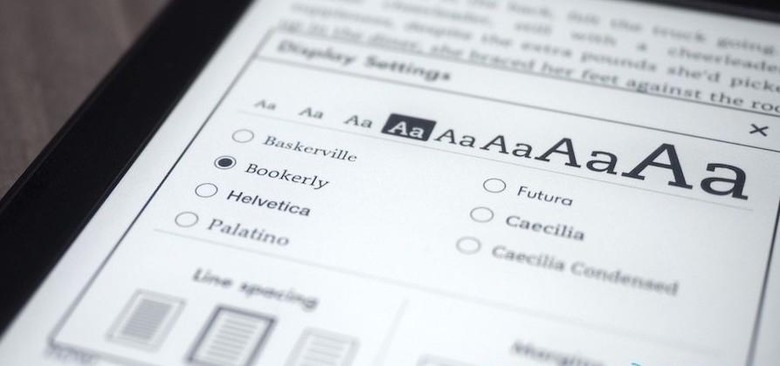 We may receive a commission on purchases made from links.
Amazon has released a set of updates for its Kindle devices that adds the company's own font, "Bookerly," following its debut earlier this year on the latest Paperwhite model. The font is more spacious and has been designed specifically for reading on e-ink displays, and replaces the previously used font "Caecilia." Among the other Kindle models getting the font update include the Kindle Voyage, Kindle Touch, Kindle 7th gen, and older versions of the Paperwhite. The updates also add several other enhancements to improve readability.
Along with the Bookerly font, today's updates include other features that were first seen on the 2015 Kindle Paperwhite, such as an improved Smart Lookup, giving users easier access to tools like highlighting, plus creating and sharing notes. Improved readability comes from adjustments to the layouts and typography on e-books, addressing aspects like spacing, justification, kerning, and footnotes.
In our own hands-on of the Kindle Paperwhite, we mentioned that the above improvements, which are all part of Amazon's new typesetting engine, offered a much more pleasant reading experience. These new updates should offer the same to users reading on other Kindle models, even if they don't feature the increased 300dpi e-paper display of the Paperwhite.
Kindle owners should see the update begin to download once their device is connected to the internet, however sometimes it can take a few days to start. Those interested in getting it right away can also visit Amazon's software updates page.
SOURCE Amazon