Amazon's All-New Fire TV Stick Pre-Orders Begin In The UK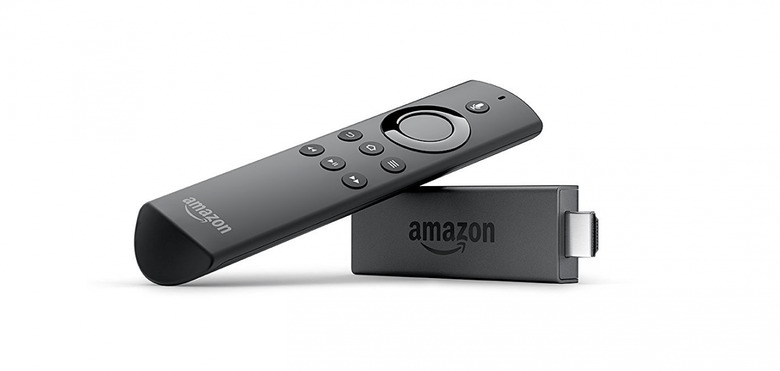 Back in September, Amazon revealed the next iteration of its Fire TV Stick. Brilliantly named the All-New Fire TV Stick, there wasn't a whole lot that was changing with this new device, save for one thing: the introduction of an Alexa voice remote. Even though it went up for pre-order in the US with that announcement, folks in the UK were left waiting.
Our friends across the pond kept on waiting into 2017, but today that all changes: Amazon has opened up pre-orders for the All-New Fire TV Stick in the UK. The whole package will you set back £39.99, which is strangely very similar to the $39.99 asking price in the US. Perhaps Brexit has something to do with this?
In any case, orders won't start shipping out until April 6, so you've still got a little while to wait yet. What do those 40 pounds get you? The clear draw is the Alexa voice remote, which not only makes content discovery easier but allows you to use any of the thousands of Alexa skills without the need for a more expensive device like the Amazon Echo.
Other than that, the All-New Fire TV Stick has a lot in common with its predecessors. You'll get 8GB of onboard storage for any games and apps you might download, along with 1GB of RAM to keep things snappy. A quad-core processor is running the show, and the Fire TV Stick supports streaming in resolutions up to 1080p.
So, you should get a pretty standard streaming experience here, but again, Alexa is the main star of the show. After all, that voice remote allows you do things like order pizza, play music, and do some shopping, which is a pretty big advantage over some other streaming devices. If you want to reserve one for yourself, you can pre-order by following the link below.
SOURCE: Amazon