Amazon's Alexa can now control your Plex media server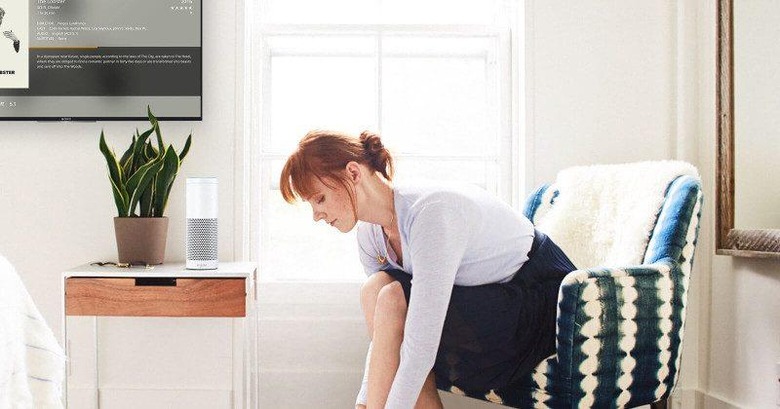 The AI battle over your living room is getting a tad more intense. At CES 2017, NVIDIA surprised its fans by becoming the first, and so far only, gaming and multimedia device to integrate Google Assistant and Google Home into its functionality. Though that future has yet to arrive, Amazon and Plex are bringing their own future to the present. Now anyone with an Amazon Echo, or actually any device where Alexa resides, can now enjoy hands free control of the popular Plex media server, bringing the smart home of the future to your living room today.
Sometimes is really just easier to tap on your smartphone or computer to start a movie or play some music, but it's definitely fun once in a while to imagine your home being taken care of a disembodied voice. There's also a sense of adventure when you let the computer suggest videos or music you wouldn't have otherwise encountered if left to your own.
That's where the powerful partnership between Plex and Alexa comes in. Simply enable Alexa's newly learned Plex skill, link to your Plex account, and open the Plex app. From there, you can just tell Alexa to play what you want or suggest something new. With Plex's search and discovery features, that's an easy task for the AI assistant to accomplish.
Integration with Alexa, however, is actually just a part of Plex's attempt to gain more control over your living room and your digital life. It is also working on Webhooks that would let you connect any Plex activity, from playing media to rating it, to actions, like sending out a tweet or even controlling your other smart appliances. It can even be as simple as displaying a notification on your desktop every time a new track starts playing.
Plex's new Webhooks, however, is available only for Plex Pass subscribers. In contrast, any Plex user is welcome to try out Alexa's new skills for themselves. They just need to own an Amazon Echo, Echo Dot, Amazon Tap, Amazon Fire TV, or Fire tablet to do so.
SOURCE: Plex