AmazonFresh Pickup finally opens its doors in Seattle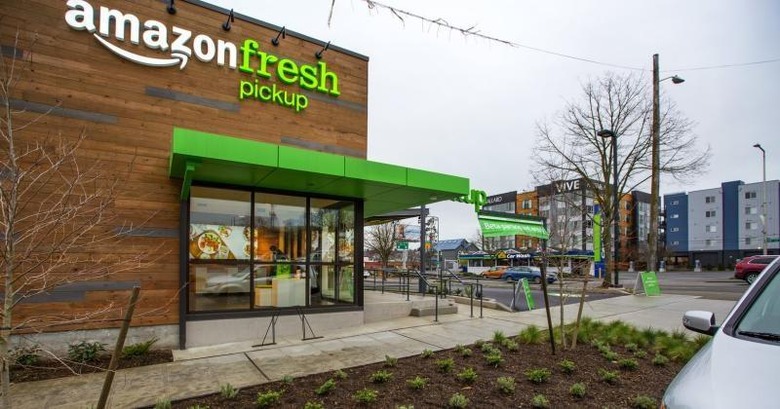 It's no Amazon physical store, but it's the closest you'll currently get to one. Amazon has finally made its AmazonFresh Pickup service available to the public, but only if you reside in Seattle. While Amazon would still prefer that its users have their fresh groceries delivered directly, the drive-in pickup could help convince those still reluctant customers to embrace the modern age where you won't even have to go out for such menial tasks as buying groceries.
AmazonFresh Pickup is really just an extension of its already AmazonFresh subscription, which, for $14.99 a month, would have groceries delivered to your doorstep. It, however, didn't fly, especially when Amazon was up against traditional grocery giants and a customer base that still prefers to walk into stores to buy groceries.
AmazonFresh Pickup is a sort of compromise. You still have to make your orders online but you get to drive to a location to pick them up. It's probably less efficient but also probably more psychologically satisfying for those still holding out on direct deliveries.
The Pickup option is only available to Prime members, of course. They make an order of groceries and decided which of two locations to pick them up, one in Ballard and the other in Sodo, both in Seattle. They also have to choose a 2-hour window when to actually drive-in to get the groceries. AmazonFresh members get a distinct advantage. They can set the pickup time at least 15 minutes after their order has been placed. All other Prime members have to allow for a 2-hour gap.
AmazonFresh Pickup is just the latest but also least ambitious attempt by the online retail giant to have a physical presence. One of those, called Amazon GO, would have you walk into a store, pick up groceries, and leave without having to wait at a checkout counter. Due to technical difficulties, however, that plan is being put on hold while Amazon irons out the kinks.
SOURCE: Seattle Times