AmazonBasics power banks recalled over chemical burn and fire risk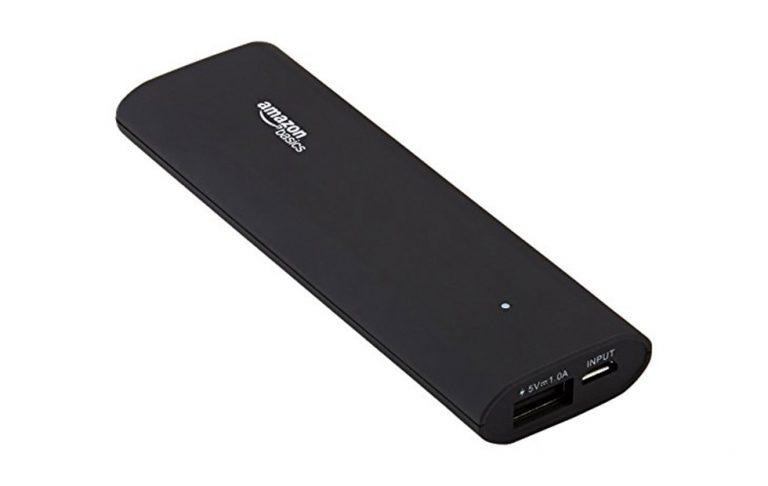 Amazon offers a line of its own products under the "AmazonBasics" brand. These items are usually presented as an inexpensive alternative to items from other known brands, and it covers a variety of products: cables, adapters, bags, and more. The Consumer Protection Safety Commission has announced a new recall involving half a dozen AmazonBasics products, all of them power banks.
A power bank is an external, portable battery that can be used to charge a USB-based device while away from an outlet. Amazon offers multiple versions of them under its AmazonBasics brand, but about 260,000 units have been recalled due to combined chemical burn and fire risk.
The recall covers a total of six AmazonBasics power bank models with the following ID numbers: B00LRK8EVO, B00LRK8HJ8, B00LRK8I7O, B00LRK8IV0, B00LRK8JDC or B00ZQ4JQAA. According to the Consumer Product Safety Commission, these recalled units may overheat and ignite, which could cause burns and/or fire damage.
Amazon is handling the recall via a refund; customers can get that refund using either the related recall website or by calling Amazon via the following number: 855-215-5134. Says the CPSC, Amazon has been on the receiving end of 53 reports from US customers who experienced device overheating.
In one case, the user reported suffering chemical burns from the battery acid; in another four, users suffered property damage from smoke and fire. These recalled units were sold from December 2014 through July 2017 through Amazon's website, Pop-Up stores, and Bookstores. Owners should stop using these recalled units immediately.
SOURCE: CPSC