Amazon will offer Ultra HD streaming free for Prime members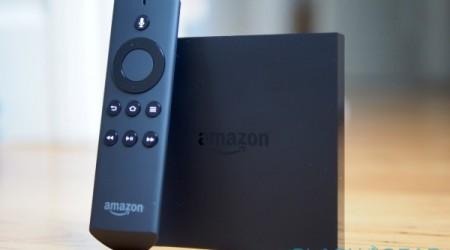 If you've got a high-end TV and Amazon Prime, you're going to like this news. Earlier this year, Amazon announced a deal to bring 4K Ultra HD programs to Prime members. In collaboration with Warner Bros., Lionsgate, 20th Century Fox, Samsung, and Disney, Amazon's goal was to be the class-leading provider of Ultra HD content. They faced stiff competition from the likes of Netflix, but Amazon just confirmed they're not going to charge Prime members for Ultra HD content streaming. At all.
All Ultra HD content via Prime Instant Video will be free of charge, according to Amazon. Michael Paull, Amazon's Vice President of Digital Video, had the following to say:
We want to be the best entertainment destination for customers. We're confident that offering Ultra HD content, whether it's a TV series or a film, will help create the ultimate viewing experience and can't wait to start making it available this year. We've already announced that the Tony Bennett & Lady Gaga: Cheek To Cheek LIVE! concert will be available in the premium resolution as well as Amazon Original Series including Transparent, Alpha House and the upcoming Mozart in the Jungle series, and we're excited to unveil even more titles that Prime members and customers can watch in Ultra HD later this year and into next year. Amazon Prime members will have access to a great selection of Ultra HD content on Prime Instant Video at no additional cost.
Ultra HD for free to subscribers is an interesting wrinkle for the competition. Though Prime isn't free, Amazon also isn't creating a tiered Prime membership to create a revenue stream. Netflix, by comparison, is doing just that. For Netflix users, streaming Ultra HD content typically comes with an uptick in pricing, right around $4/month more.
Content is always king, but Amazon is coming out swinging on pricing.