Amazon wants to deliver your dinner to your door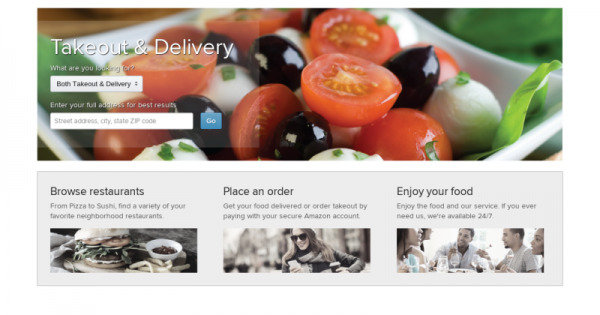 Not content with delivering ingredients to your doorstep, Amazon is now aiming to have your dinner cooked and delivered to you or ready to pick up at your own convenience. Amazon's new Takeout and Deliver service adds prepared food to its growing number of delivery services, including same-day groceries, to help retain its position as the top dog in the market. Now you can have your perfect, gourmet dinner (and eat it too), even when you don't have the energy or patience to cook up one yourself.
Of course, deliveries for freshly cooked meals isn't exactly new, but this it probably the first time that a giant service provider has acknowledge its existence and its benefits. Already seeing some competitors trying to take a bite out of its pie, like Google's nascent Express Shopping, Amazon is now trying to up the ante by expanding its menu, literally.
Amazon Takeout & Delivery is taking roots in Seattle. Amazon customers can take their pick from 100 local stores. They can choose whether they will picking up the finished meal themselves or, if they're feeling particularly comfy at home, have it delivered instead.
Being Amazon, one of the best things about it is that it uses the same payment account as your Prime subscription, so no more having to track different payments for different services. No indication or announcement yet when the service will extend to Amazon customers nationwide.
SOURCE: Amazon Local
VIA: Engadget