Amazon video game Gold Box offering Assassin's Creed III for $33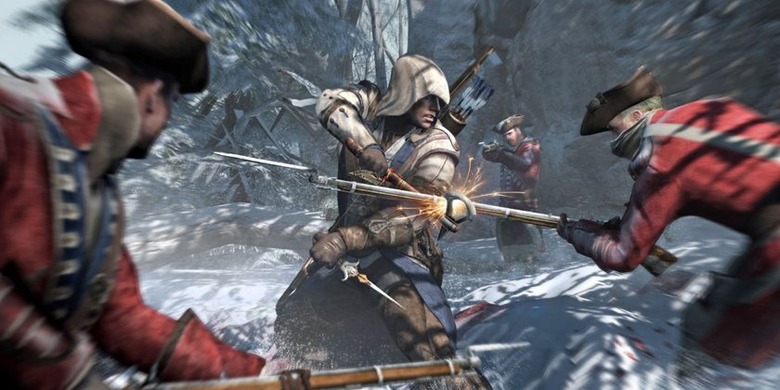 We may receive a commission on purchases made from links.
If you've been eyeing Assassin's Creed III but have been waiting for the price to drop a bit, now's your chance. Amazon's latest video game Gold Box event is offering Assassin's Creed III for just $33, which is 45% off the list price of $60. This discount is available for the Xbox 360 and PS3 versions of Assassin's Creed III, so unfortunately those of you with a shiny new Wii U are out of luck.
If you pick up Assassin's Creed III during today's Gold Box event, you'll also get a number of $3 Amazon credits. The first is a credit for Amazon Instant Video, while the others are good for $3 off a qualifying digital game download and an additional $3 when trading in games. These credits are only good until January 11, 2013, so you'll have to use them up relatively quickly.
Of course, as with the other video game-only Gold Box events, there are a number of flash deals being offered throughout the day. The latest flash deal – which just kicked off – has Dishonored for Xbox 360, PS3, and PC at $29.99, so expect that one to go pretty quickly. Flash deals coming up later in the day will feature Adventure Time: Hey Ice King, a number of gaming headsets, and what sounds like Red Dead Redemption, so keep an eye out for those.
Amazon's video game Gold Boxes are usually a good way to get recently released games on the cheap, and this one doesn't appear to be any different. We wouldn't be surprised to see another video game Gold Box before the year comes to an end, but for now, it's all about Assassin's Creed III. Did you net any sweet deals?