Amazon Video adds a bunch of Dolby Vision HDR movies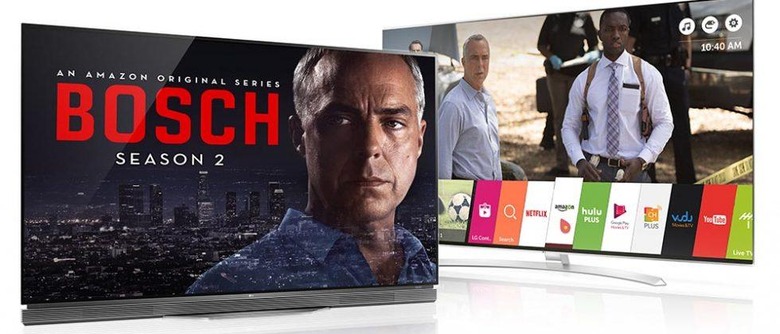 Amazon Video has added support for Dolby Vision HDR content, the company has announced. Service users located in the United States can now watch certain videos in Dolby Vision, assuming their television supports it. This new support joins Amazon's previously launched UHD high dynamic range content, though depending on who you're talking to, the Dolby Vision content is usually favored for having higher quality.
Amazon has announced the first roster of Dolby Vision content, the likes of which include the second season of Amazon's 'Bosch' original show, a well as some well known movies like Pineapple Express, The Amazing Spider-Man 2, After Earth, Hancock, Men in Black 3, Elysium, Fury, Chappie, and The Smurfs 2.
As far as Dolby Vision technology goes, the videos feature both a wide color gamut and high dynamic range, the combination of which looks great when paired with the right TV. Users will notice things like better contrast, brighter (but not overblown) highlights, and, according to Amazon, "colors never before seen on TV."
It isn't clear when Amazon plans to add more Dolby Vision HDR content.
Speaking about the new content variety, Dolby's Curt Behlmer said:
The Dolby Vision ecosystem is garnering momentum, affirming that the best way to enjoy stunning content with expanded dynamic range and ultra-vivid colors is with Dolby Vision. With the increased number of Dolby Vision enabled TVs now in market, Amazon's commitment to deliver Dolby Vision content to consumers marks another leap forward in providing viewers around the world with access to exceptional movies and original content that come to life on screen.